Growing up on Jeweler's Row in Chicago, it seemed that Dana Rebecca Gordon's future was "written in stone." Her company, Dana Rebecca Designs, handcrafts fine jewelry with a focus on unique, bold stones laid in 14 kt. gold.  Dana's statement designs are often seen resting comfortably on Hollywood's biggest stars. Her most noteworthy fans include Gwyneth Paltrow, Anne Hathaway, and Oprah. As for the fashion crowd, the editors of W, Elle, and Harper's Bazaar have all featured Dana Rebecca Designs.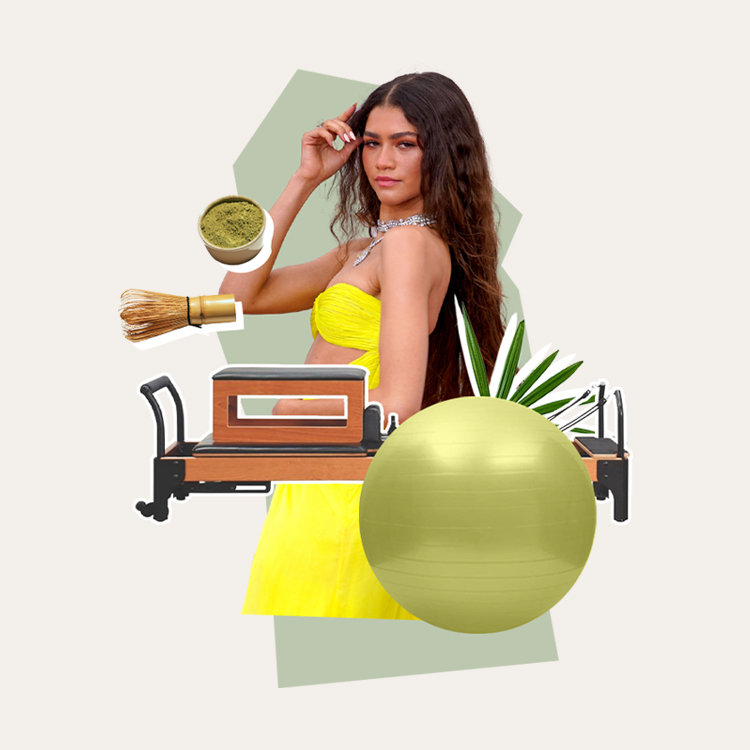 she's (kinda) just like us!
Dana is a third generation jewelry designer and realized her passion for creating jewelry at an early age. Her talent flourished as she travelled the world and found cultural inspirations from India to South Africa. Dana debuted her first collection at the fresh age of sixteen and took a leap of faith when beginning her Chicago-based company after graduating from college.
The designer's timeless and versatile jewels showcase her exquisite taste and can be paired just as easily with a couture gown as with a t-shirt and jeans. Who wants to save their investment pieces of jewelry for black-tie affairs? Dana Rebecca Designs considers the modern woman by creating the perfect balance between elegant glamour and chic approachability. Dana invites us into her world of creation and inspiration and explains why her demanding lifestyle is worth every hectic moment. After you see her designs, you won't need much convincing that Dana is doing exactly what she was meant to do.
Full name: Dana Rebecca Gordon
Age: 28
Current title/company: Jewelry designer and owner of Dana Rebecca Designs
Educational background: Bachelor's degree from the University of Texas in Austin; Applied Jewelry Arts at the Gemological Institute of America
What was your first job out of college and how did you land that position?
After finishing at the Gemological Institute in Carlsbad, CA, I launched Dana Rebecca Designs. I haven't looked back since. It's been a wild ride for the past five years!
You created your debut collection, ITSADANA, when you were 16 years old. How did you discover your passion at such a young age?
I have always been a creative person, and I loved crafting as a kid. I was constantly creating and began making beaded jewelry at a very young age. As the youngest of three children, I loved traveling with my father to unique locations all over the world, and on a trip to India, I discovered my passion for design. I launched my first collection the summer I turned 16 and have been designing jewelry ever since.
Tell us about the journey that led you to start Dana Rebecca Designs.
I am a firm believer that you should wear what you own. Often women save jewelry for special occasions, so I wanted to create a collection that was transitional and timeless. As I launched my debut collection, I wanted women to feel confident and sophisticated when shopping the collection. The journey was simple for me because I wanted to make women feel beautiful and to compliment their beauty to the best of my ability. I love to use unique colors, and I often play with metal colors that best compliment your complexion and the stone's hues.
How do you go about creating a new piece? We'd love to know about your design process—choosing materials, design development, how the team works to do this, etc.
The process is different for every single piece of jewelry I create. It often starts with a simple sketch during a random moment, and it progresses into a scaled drawing done by some very talented artists I work with. I travel to Hong Kong and India a few times a year to source gems and often get inspired by the stone itself. All my pieces are named after family and friends' first and middle names because I am always inspired by the women around me. This can often dictate the design itself to fit the lifestyle of the namesake.
You name your jewelry pieces after other women who have inspired you. Can you tell us about your favorite piece and the story (woman) behind the name?
A majority of the collection is inspired by my Nana Bernice (my grandmother). She always had unique jewelry that caught my attention from a very young age. I can recall taking off her rings as a little girl and asking to play with them. Her incredibly sophisticated style in jewelry constantly inspires me to create timeless pieces like hers. The Nana Bernice ring will always hold a special place in my heart.
Take us through an average work day/week.
There is nothing average about my life! I am constantly on the go. From meetings, to client appointments, to working with stores, no day or week is ever the same. I feel blessed to have a team who can keep the schedule going and manage with or without me. I can be found designing, selling, writing, accounting, and organizing all at once!
How do your world travels influence your brand?
I've had the travel bug from an early age and always appreciated different cultures. My father is Moroccan and has taught me so much about the world, and I have been fortunate to travel throughout my life. I studied abroad in college on a program called Semester at Sea and visited so many countries that influenced my use of color and unique colored stones. It doesn't matter what country or what economic status, all women in the world appreciate the beauty of fine jewelry.
Can you tell us about the process of sourcing materials and production?
I source stones from all over the world and have loved learning about the journey of each stone. Where it came from, how it is made, etc., always fascinates me. There is so much to learn, and I am constantly asking questions. Over the years, I have been traveling overseas to source stones from all over the world, and I produce a majority of my designs in Hong Kong. I have an incredible team that I have worked with for many years and that I depend on for production and execution. I value my relationships with our factories and see them as some of my most valuable partners in this process. It can take about four to six weeks to produce a new design from start to finish. There is nothing more exciting than seeing a one of a kind piece arrive to our office after having worked so many hours on the design and production phase. Each piece I create has a story, and I love sharing that with my customers.
Women across the country love your jewelry, including celebrities and magazine editors. Dana Rebecca Designs is regularly gaining popularity. Where do you see your company five years from now?
I have a love/hate relationship with this question! I don't see five years from now because I am looking forward to tomorrow. But I work so hard and have so much passion that I hope five years from now is fabulous! I hope to see an expanded team with the same passion as me. I hope to have another showroom in New York or Los Angeles, and I hope to make women happy every single day. Today is looking fabulous, so I think five years from now should be just as fun and even more fabulous!
Is there a team behind Dana Rebecca Designs? If so, how has the brand expanded over the years? What do you look for when hiring?
I live for my team at DRD! I wouldn't be able to do what I do without them. They keep the office going and serve our clients on a daily basis. I launched Dana Rebecca Designs five years ago and made the promise to myself that I would not hire anyone for two full years so I would learn every aspect of the business. I designed, sold and managed every single penny that went in and out of the business. After two years and having learned so much, I decided to bring on a team member to help manage the office tasks, and I feel grateful to say that we currently have the most incredible team members who are passionate, caring and totally in love with DRD. Our PR team is also the same! I could not do what I do without Margo Siegel PR and the amazing team who loves my creations not just because I am a client. I am blessed to have such a supportive group of women surrounding me and helping to build Dana Rebecca Designs. Our team is growing and I am constantly scoping out the job market to see who else is out there for me. We look for friendly, organized and creative minds when hiring, and we believe that your passion should extend beyond office hours. My girls live and breathe DRD because they want to and because they are passionate about the brand.
What advice would you have for aspiring jewelry designers?
Believe in yourself and believe in your designs. Stand behind what you create and work hard to achieve a style of your own.
What advice would you have for aspiring entrepreneurs?
Be unique and stay true to your product. Surround yourself with an amazing team you can count on. The long hours, the highs (and lows), everything that goes into it—its all worth it in the end. Its not a 9 to 5 job, but if you are passionate it won't matter. And lastly, don't be afraid of taking the leap!
How would you like to see your personal career evolve?
I would love to design more and focus more on the collection. While I love the other aspects of my career, I thrive when I have the time to design and concentrate on new pieces. I'd also love to see my collection evolving to exclusive pieces and limited edition styles as well. Lastly, I'd love to see DRD present in stores nationwide!
What is the best part about owning your own company? What is the most challenging part?
There is no way to describe what it is like seeing a woman pass me on the streets in a piece that I've created. I love helping a woman purchase a piece of jewelry and watching her smile in the mirror at herself. Jewelry has a way of making women feel giddy, and I love that DRD is a part of that feeling. While I love most aspects of owning my own business, it isn't without stress and long hours. I tend to put a lot of pressure on myself to continue to create, and I often feel myself so stressed before a big design and sourcing trip. Can I outdo the last collection? Will it be received as well as the last? Where will the inspiration come from next? I know that stress is huge factor in owning a business but I also believe stress can be helpful to push you to the next level.
Best moment of your career so far?
I've been blessed with a lot of great moments, but I think a phone call from the producers of "Oprah's Favorite Things" will be a moment I will never ever forget.
What advice would you give to your 23-year-old self?
Smile and take a deep breath. Your hard work will pay off.