Even with a hectic calendar around the holidays, you should never show up empty-handed to a get-together. Make these delicious peppermint brownies with a one-bowl brownie recipe and easy white chocolate peppermint frosting. It's simple to put together but impressive in appearance and definitely in taste. There's no better flavor combination than dark chocolate and peppermint for the holidays, and thanks to Erica Pitera of Erica's Sweet Tooth, we've got your new go-to wintertime recipe.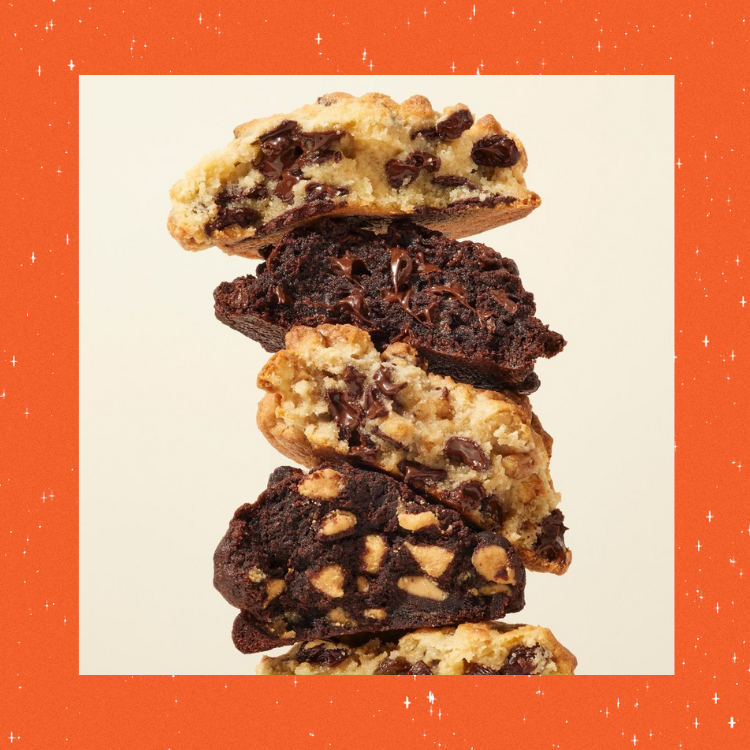 Enough with the stress! These 20 gifts will please even the pickiest person.
For the One-bowl Fudge Brownies
8 tbsp (1 stick) unsalted butter
1-1/2 cups semisweet chocolate chips
1 cup all purpose flour
1/4 tsp salt
1/2 cup granulated sugar
1/2 cup light brown sugar
2 eggs + 1 egg yolk
2 tbsp vegetable oil
2 cups chocolate chips or chocolate chunks
Preheat oven to 350 degrees. Line an 8×8″ baking pan with foil so edges hang over the sides and coat with nonstick spray. Melt butter in the microwave in a large, microwave-safe bowl. Pour in the 1-1/2 cup chocolate chips and stir until smooth. Stir in the flour, salt, and sugars, then add the eggs and oil. Mix until well combined, then stir in the chocolate chunks. Transfer batter to prepare pan and bake for 35-40 minutes.
For the White Chocolate Peppermint Frosting
1/4 cup milk
3/4 cup chopped peppermint white chocolate (Andes or Peppermint Hershey Kisses, etc.)
1/2 cup white chocolate chips
1/2 tsp peppermint extract
Drop of red food coloring (if desired)
1/4 cup candy cane pieces
In a small saucepan set over medium-high heat, bring the milk to a boil. Remove from the stove and add the peppermint white chocolate and white chocolate chips. Stir until well-blended and creamy. Add the peppermint extract and a drop of red food coloring to reach desired pink color. Spread frosting over cooled brownies and sprinkle with candy cane pieces. Allow frosting to set before cutting. Store in the fridge until ready to serve.