Sometimes bigger isn't always better, case in point: Stowaway Cosmetics. This beauty line is made for every day wear, yet is packaged in the exact right size for your life. Half the size of standard cosmetics, Stowaway products are designed to be finished before they expire. We love this idea—how many times have we half-heartedly thrown away old, expired almost full tubes of lipstick? Or eyeshadow? Or blush? Too many! So why we especially love the convenience of Stowaway products, perhaps the best part is because they are designed to be finished before they expire so they are made without harmful preservatives. They are paraben-, phthalate-, and cruelty-free. Yes, please!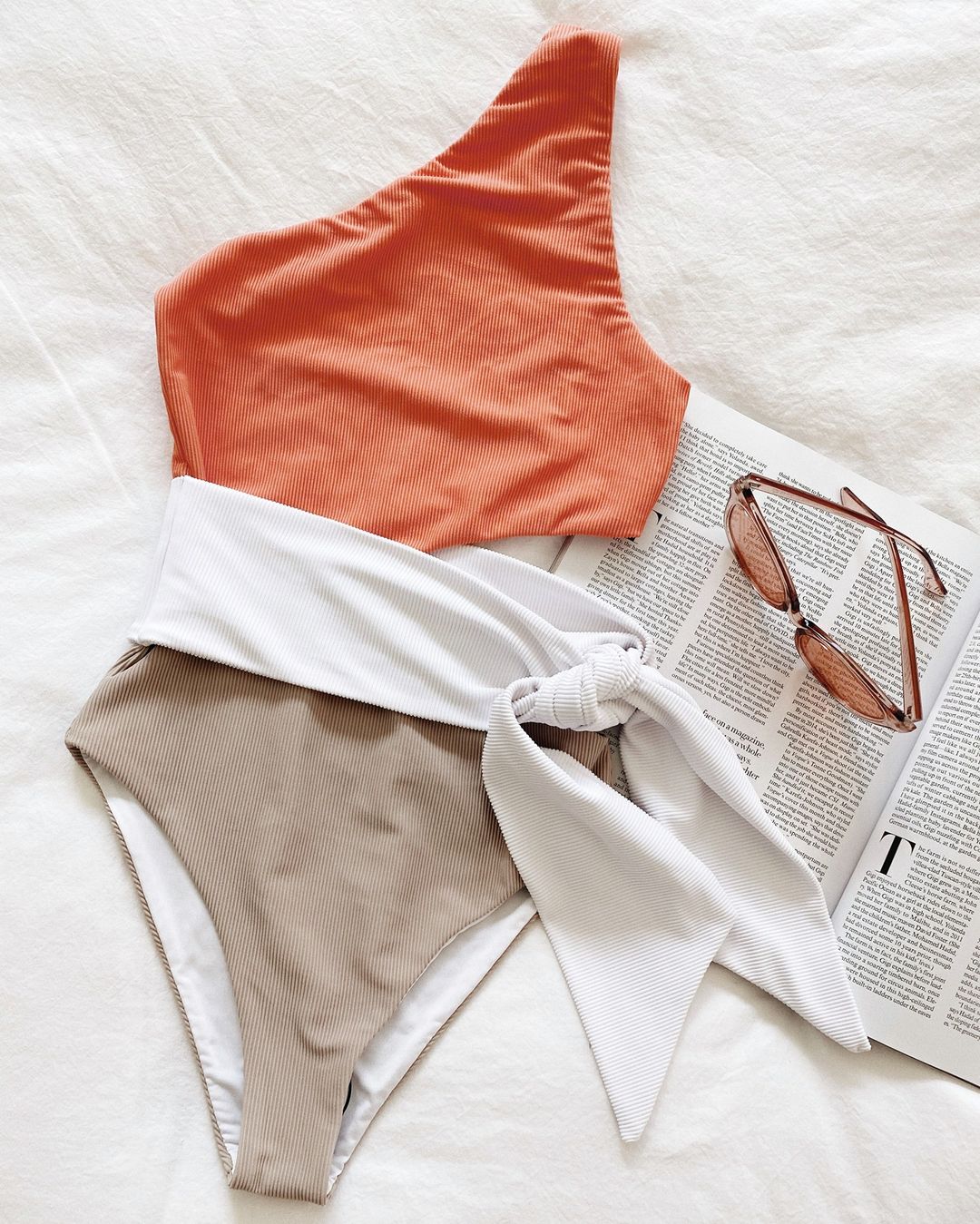 Consider your swimsuit search done.
Stowaway was founded by two girlfriends on a mission: They wanted makeup they loved in sizes they could carry (and finish!). They joke they are the yin to each other's yang, and knew they had the perfect background to upstart a cosmetics brand born on-line. Julie Fredrickson spent her entire e-commerce and entrepreneurial career in digital marketing and Chelsa Crowley began her career as a makeup artist before moving in-house with Clinique to work on product education—beauty know-how with the brains to back it up.
The Stowaway kit is perhaps our favorite because of the convenience—dubbed the little black dress of beauty, it's a collection of six makeup essentials, all customizable to your preference of color shade. Made to make your life easier, this beautiful makeup solution is packaged in a minimalist and portable way and the products are simple, refined, and hard working.
Bottom line: The concept of Stowaway is one we love and its products also stood up to our high beauty expectations.
THE GIVEAWAY:
5 winners will each win a Stowaway kit! The Stowaway customizable kit includes a BB cream, concealer, pot rouge, lipstick, eyeliner, and mascara. With everything from lips to lashes, this is your little black dress of beauty. Six essentials that go where you do!
DEADLINE:
You have until Monday, September 28 at 11:59 PM CST to enter. Good luck!
TO ENTER:
Enter via Rafflecopter!
And a special offer just for you! Add a lipstick and pot rouge to your cart and get them for FREE with your purchase of a kit. Use the promotion code EVERYGIRL.