We're big fans of the YouTube Beauty Community here at The Everygirl. We're constantly talking about our favorite creators, their best looks, and buying pretty much everything they recommend. The YouTube beauty world is honestly what we have to thank for some of the biggest trends in beauty—we'd never be baking our undereyes or curling our hair with straighteners or using men's post-shave balm as a primer if it weren't for the beauty YouTubers who taught us how.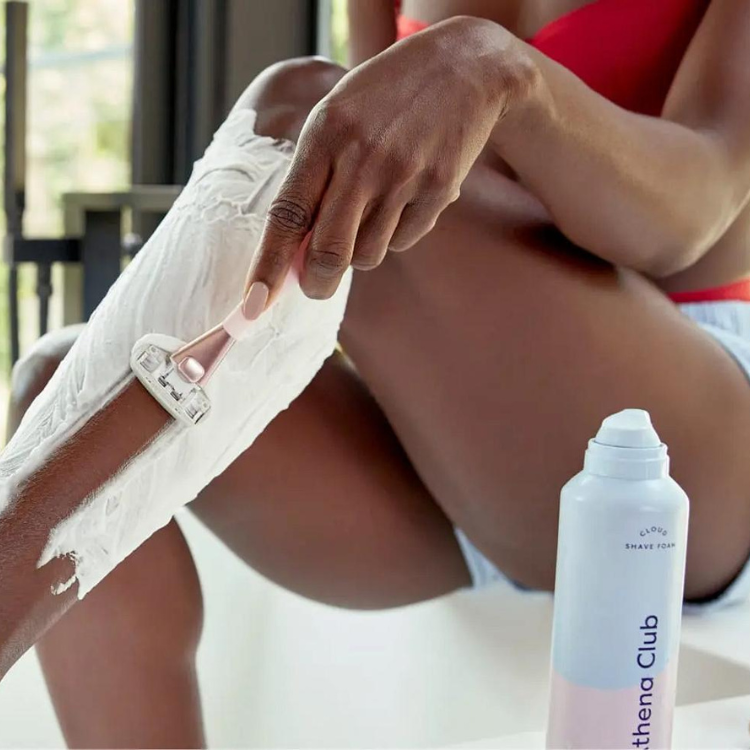 "This razor gave me the silkiest, smoothest shave I've ever had! I never get any cuts or scrapes, even on those hard-to-shave places."
Alongside the various techniques YouTube has taught us, the phenomenon of the ever-so-popular "empties video" has truly taken over our subscription feeds. Every beauty YouTuber has made an empties video (if not five), and everyone who even knows just a glimpse of beauty YouTube has seen one. The concept is simple: show everyone what's in your trash and talk about if you loved it, if you'll buy it again, and how long it took you to use up.
So being the beauty-lovers we are at TEG HQ, we decided to create our own empties series. Every month, all of our editors will share a few of our own empties—from skin, hair, and makeup products to candles and vitamins and home items—and give our unfiltered review on each of the products. Some of them we'll love and need to repurchase ASAP … and some we'll celebrate finally finishing them up. If you've ever wondered what our absolute favorites (and not-so-favorites) are, this is the right place to be. It's finally time for our trash cans to shine!
Want more empties? Check out the previous months below!