We're big fans of the YouTube Beauty Community here at The Everygirl. We're constantly talking about our favorite creators, their best looks, and buying pretty much everything they recommend. The YouTube beauty world is honestly what we have to thank for some of the biggest trends in beauty—we'd never be baking our undereyes or curling our hair with straighteners or using men's post-shave balm as a primer if it weren't for the beauty YouTubers who taught us how.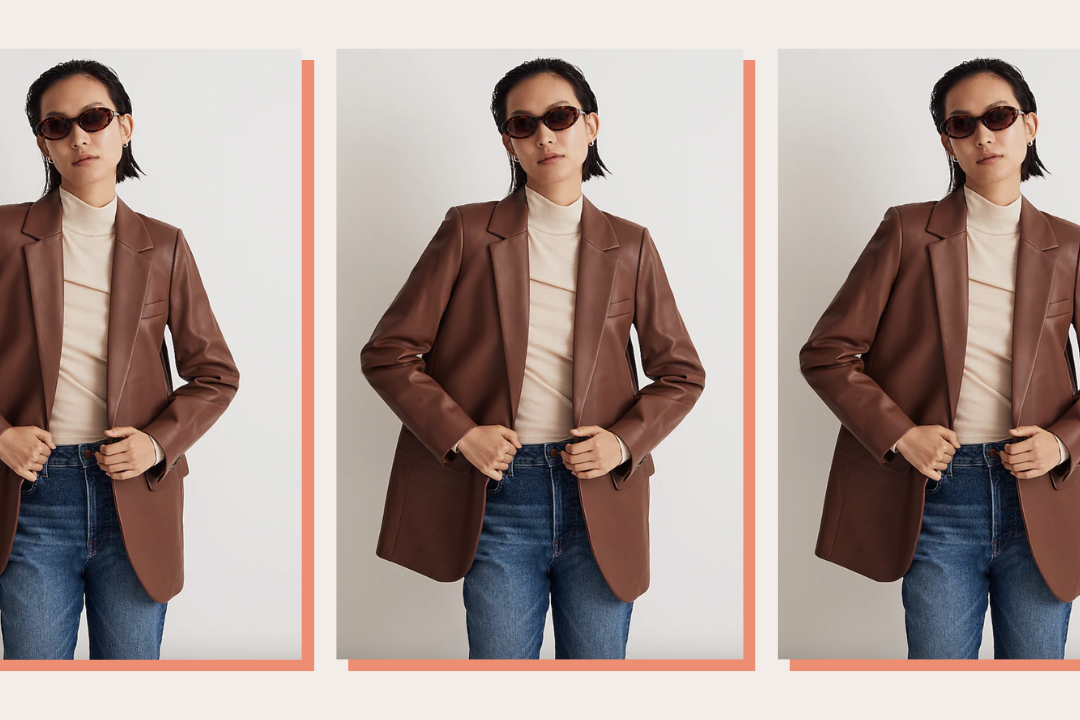 time for your fall wardrobe update!
Alongside the various techniques YouTube has taught us, the phenomenon of the ever-so-popular "empties video" has truly taken over our subscription feeds. Every beauty YouTuber has made an empties video (if not five), and everyone who even knows just a glimpse of beauty YouTube has seen one. The concept is simple: show everyone what's in your trash and talk about if you loved it, if you'll buy it again, and how long it took you to use up.
So being the beauty-lovers we are at TEG HQ, we decided to create our own empties series. Every month, all of our editors will share a few of our own empties—from skin, hair, and makeup products to candles and vitamins and home items—and give our unfiltered review on each of the products. Some of them we'll love and need to repurchase ASAP … and some we'll celebrate finally finishing them up. If you've ever wondered what our absolute favorites (and not-so-favorites) are, this is the right place to be. It's finally time for our trash cans to shine!
TATA HARPER
Living in a cooler climate with combination skin requires me to be very diligent about the moisturizers I use on my face. I am a huge Tata Harper fan and have been using this product for 2+ years as my day moisturizer. While pricey, I mix two pumps into my tinted moisturizer daily and find that my skin is both well hydrated and glowing! A little goes a long way and it's so worth the investment.
Primally Pure
I made the switch to natural deodorant back in 2017 and haven't looked back. Primally Pure is the most effective that I have tried, and I set up the automatic subscription so I get a discount while making sure I never run out! The lavender scent is my favorite, but all of them are lovely.
Alchemy Body Shop
The season has come where just applying lotion to my dry skin isn't enough. Having another layer of moisture on my skin will definitely help this fall and winter, and this body butter from Alchemy Body Shop is the perfect first line of defense. Once I hop out of the shower, I apply this vegan body butter while damp and it compliments my lotion so well. It's so moisturizing, you might want to be beware of sliding out of your towel! It even came with a cute personal note from the owner, which was a great touch. This is definitely a new staple product in my arsenal.
Luminous Ceremony
Finding the right cleanser for my skin is a lot more complicated than one would think. The wrong face wash means breakouts and tight, irritated skin, which makes me wonder why I don't stick to my cream cleansers with calming ingredients. Ranavat's cream cleanser removes makeup and oil while keeping my skin balanced. Each time I have a breakout or over-exfoliate (which is at least once a month), it's Ranavat to the rescue. This cleanser will always be in my medicine cabinet.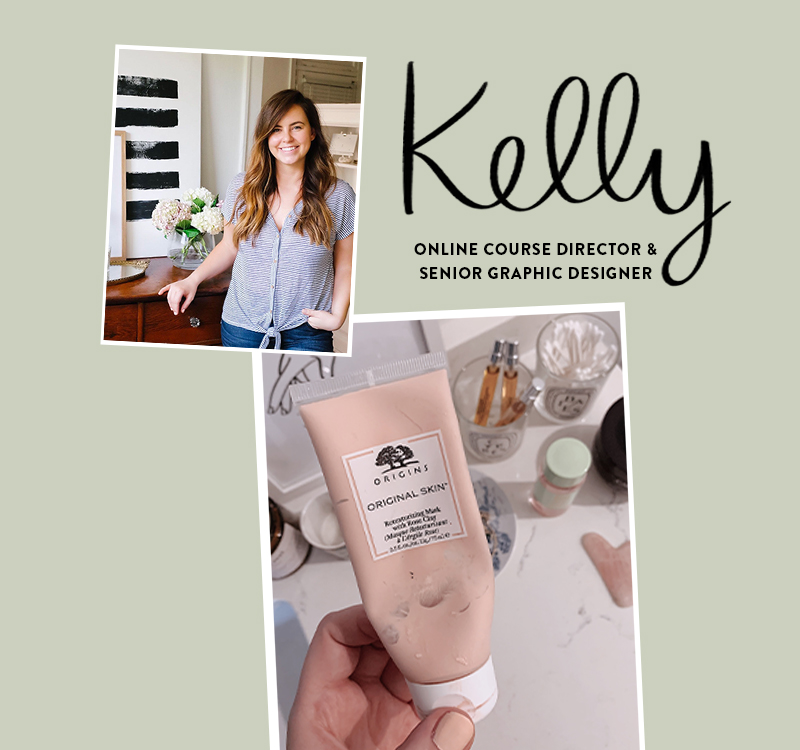 Orgins
The amount of oil my skin produces routinely shocks even me, so I have to frequently suck some of it out with my beloved clay masks. Of my collection, this Origins one is a fave and frequent repurchase. I slather it all over my face on Sundays, wait 20 minutes, and then hop in the shower and I notice such a difference in the softness and glide to my skin. It's also great for a quick spot treatment for a really oily blemish you've got living rent free. Highly recommended.
EltaMD
This is my fourth bottle of I can confidently say I will never go without this in my skincare arsenal. I've sung its praises before, but this product makes me actually want to wear sunscreen. It's non-greasy, goes on clear, and sits perfectly under makeup while keeping my skin hydrated. It also doesn't hurt that my actual dermatologist recommended it to me and you can buy it on Amazon. If you're trying to get yourself to be in the habit of wearing sunscreen every day, try this out—you won't regret it.
Fur
I never knew I needed a scrub specifically for the areas I shave, until I tried this Silk Scrub. This exfoliating treatment is gentle, soothing, and smells delicious, and using it has become the moment I look forward to most when I shower. I put it on my underarms and leave on as a mask throughout my shower and then keep it on for a shaving cream when I shave at the end to avoid razor burns and get smoother skin. It has also helped me avoid bad razor burns, nicks, and irritation I've always gotten on all ~sensitive areas.~ After years of awful razor burns, it really shouldn't be this easy to have silky-smooth hairless skin, but alas, Fur Silk Scrub is here to save us all. It's gentle enough to use on sensitive areas (even after shaving!), buff dead skin cells before shaving for a smoother shave, or it can be used as a scrub and mask underneath hair if you do feel your best with some body hair. I will absolutely be purchasing again because I ran out a week ago and am already missing this amazing scrub. My underarms are just not the same!
Dior
This Miss Dior Blooming Bouquet perfume has been there for me over the last two years during some of my favorite outings. It's not cheap (as with most high-end, potent perfumes), so I used it sparingly but, whenever I did, I'd get so many compliments. I'm quite melancholy to see this go because it's such a perfect light, floral perfume, but I'm still deciding if I'm going to use my money to replace it (which would be a safe option knowing that I love it) or to invest in another scent. Stay tuned!
Want more empties? Check out the previous months below!