Like many, I'm used to gathering with large groups of loved ones all throughout the holiday season, and Christmas Day usually involves hanging out around the tree with my family. But this year for the holidays, it will be just my partner and me, and I am determined to still bring magic to the season even if it's just for the two of us.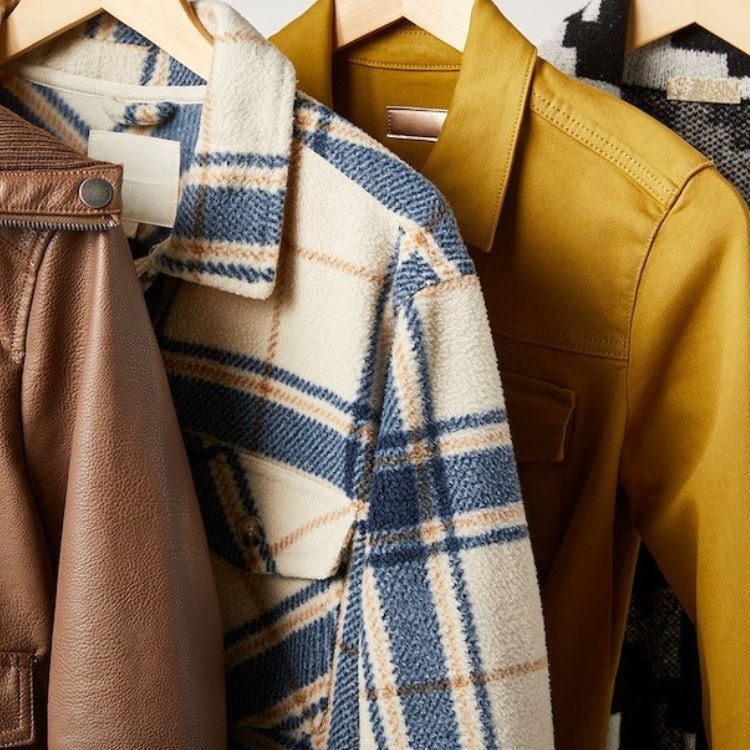 ...and it's wallet-friendly
To do so, I am letting go of my blind adherence to tradition and embracing the fact that the pressure is off to have a Hallmark-approved holiday season. And with that freedom in mind, these are the traditions and rituals I'm practicing with my partner to keep our holiday spirit bright.
1. Intentionally carve out time together
If you live with your partner, you will be all too familiar with the idea that close proximity to one another does not equate to intimacy. Even though we both work from home and we've often spent all day no more than a room apart, the quality of our interactions is lacking. Sometimes we're sitting on the couch together, but I'm writing on my laptop while he reads, or we're both working in the same room but don't even stop to eat together for lunch.
During the holiday season, we are making an effort to be more intentional about how we connect. So if you're in the same boat as us, put down those devices that we're all simultaneously grateful for and want to never look at again and allow yourselves your full attention. Shifting our intention to being truly present for one another means we're not just coexisting but spending meaningful time together.
2. Set the scene
There's a reason we're all hygge-obsessed: Stocking up on all things cozy is the best antidote to the winter darkness that creeps in this time of year. Whether or not you get your fix through candles, simmer pots, steaming mugs of tea, a fire crackling on your laptop, or some combination of all these things, establishing a cozy environment is a fast-track way to warm you up inside and out.
Even more than that, changing up your space to fit the season acknowledges the time of year as something special, helping remind you that there's still reason to celebrate despite being mostly alone for the holidays. Plus a little redecorating is always a great excuse to switch around your furniture—which is really all I ever want to do during a staycation.
3. Make happy hour happen
Afternoon tea, a midnight snack, or early-morning coffee works well for this too. Gather around the table at a time that's in between meals, mix up a festive drink, and put out a few snacks or sweets. Oftentimes we think it's the big, traditional meals that are the most special, but because it'll just be the two of us at the table this year, I'm getting creative and seeing how I can bring a little more festivity to times of the day I'd overlooked in the past.
What's more, because it's not dinner or Christmas Day brunch, gone is the added pressure of making time at the table look a certain way. Just light a few candles, maybe add an arrangement of eucalyptus, and if you're me, press play to Michael Bublé's Christmas album—you don't need anything else for a meaningful mini-meal.
4. Connect with others
Just because it's only the two of you at home doesn't mean you can't get in touch with friends or family. Branch out and switch up how you connect! This year's Thanksgiving was truly my favorite because my partner and I spent all day driving around together and dropping off homemade ornaments and cookies to friends. The gesture let us get creative in the kitchen, while also providing an outlet to share and spend a brief moment with friends. We've already agreed to make it a tradition for years to come.
5. Build a fort
There are infinite reasons for why The Holiday is my favorite movie (Nancy Meyers' eye for interiors being one), and every time I watch Cameron Diaz step into the fairytale wonderland that is Jude Law's daughters' bedroom fort, I swoon. Something about constructing a designated spot for watching movies, telling stories, and eating popcorn in the middle of your living room floor screams the perfect holiday trifecta of being cute, cozy, and warm.
String blankets between your couch and chairs, and pile all the pillows you have beneath. Forts pair well with holiday movie marathons, stacks of board games, and a mandatory dress code of your coziest pajamas). Bonus points if steaming cups of hot cocoa are consumed while inside your fort.
6. Connect with what really brings you joy
When you get down to it, so much of the holidays is really a to-do list of projects, traditions, and activities we think we should be doing, but may not actually enjoy at all. Here's an update: We can do what we want. A theme of all the tips above is that they're asking you to build in more flexibility to you and your partner's approach to this holiday season. Gone is the need to make a several-course Christmas Eve dinner or to send out cards if they're just not (and have never been) your thing.
Get rid of what feels like a "should" and give yourselves the space to get curious together. How can the extra time at home help you invite more meaningful traditions and activities that help you truly feel the holiday joy? Maybe that's switching up your family's Christmas morning coffee cake routine for stacks of fluffy pancakes, or buying a tree from Target to save you the cold and snowy trip to the Christmas tree farm that you've never really enjoyed.
Whatever those things that bring you true joy are, discover and lean into them together. By forcing us to adapt, this year's holiday season is also presenting us with the opportunity to learn more about ourselves and those we love.