With the new year comes resolutions, tasks, and goals, many of which have something to do with organization. Closets, kitchen cabinets, home office, under the bed—you name it—it's getting organized in January. With the first month coming to a close, we partnered with HomeGoods to share a bit of inspiration and advice to help you tackle a project you may have found too big or overwhelming.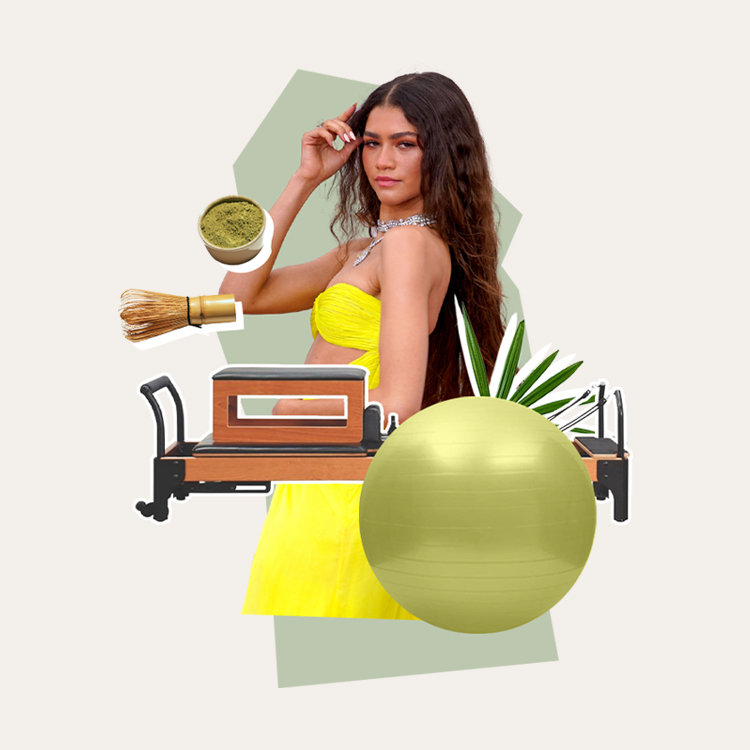 she's (kinda) just like us!
We chose to makeover an entire home office (which hopefully also aligns with some reader's career goals in the new year). Having an inspiring place to sit and work (and focus!) at home can be challenging, but with the right items and aesthetic, even a small corner of your home can turn into a fully functional (and beautiful) space to get to work. Keep in mind the advice here can be applied to any problem area that requires your attention, no matter how big or small.
Step 1: Evaluate what you really want to accomplish.
The term "organize" is extremely broad. You need to narrow down the specific goals of the organization project before heading out and buying anything. I recommend taking a photo of the space (even if it's a closet or drawer). This allows you to see it in a slightly new perspective and you can really analyze what's not working and how you'd like to improve it.
The before photos below capture an office that is probably similar to what most people's home offices look like. From a functionality standpoint, it has everything you need to sit and work. A chair, a work table, some kind of storage. But as far as organization, coziness, and personalization, it's really lacking. Papers, knick-knacks, boxes, and junk are piled against one another on the shelves. Stacks of books and art are nestled on the floor, nearly forgotten about, and a large empty wall awaits attention. So let's evaluate.
OFFICE ORGANIZATION GOALS:
Corral small items, paperwork, and electronics on the bookshelf into storage solutions.
Throw out, recycle, or donate anything that is not needed.
Organize (tiny) desk space to optimize functionality.
Get art off the floor and onto the walls.
Create cohesive aesthetic… i.e. pretty up the space with decorative accents, a rug, etc.
Step 2: Purchase necessary items.
I knew this project required storage, decorative accents, a rug, and art. Unfortunately, items like bins, boxes, magazine holders, and containers can really add up when you're buying a lot of them, so I headed to HomeGoods knowing I'd find quality items at very reasonable prices. I was primarily on the lookout for storage solutions, which they had plenty to choose from, but I really loved the soft palette of the lidded and white baskets ($7.99 and $5.99 respectively!). They also had a set of bone inlay boxes, perfect for small office accessories. I spotted the white ceramic bowl, which I thought was a great alternative to not only store but also display pretty fabric swatches. And it was nice to digress from the boxy shape of my other storage items.
When it comes to choosing decorative accents in the home, it's important to combine items that not only look nice but are representative of you. Your home is a reflection of you, after all. So don't simply grab something because you saw it on a blog or in a magazine, but think about your interests, your story, your experiences, and surround yourself with pieces and mementos reflective of them.
For example, I love to travel and have a weird obsession with maps (it's a thing), so when I spotted the white globe on the shelf, I immediately put it in my cart. So even though the globe won't serve a functional role in the office, it's something that inspires me and my wanderlust and makes me smile when I look at it. The blue and white ginger jars on the other hand? Those were just gorgeous and a great price (less than $30 each). Smaller finds included the lucite "A" (my first initial) and a magnifying glass (for my love of Sherlock Holmes/Agatha Christie/all things mystery). I also spotted a picture frame in a similar bone inlay as the small boxes so I grabbed that knowing I'd want to frame a personal photo. The name of the game is cohesion, people! When trying to create a cohesive look, go for items that are made of similar materials or colors, but be sure to mix up size and shape.
Truth be told I bought a bit more than I needed—especially in terms of storage bins—because I wasn't sure what was going to work or how I wanted to arrange everything until I started setting it all up. I asked the clerk at checkout and fortunately HomeGoods has an amazing return policy.
3. Set up
Once you get everything home, give yourself some time to get it all into place. Try different options, move things around. I tried at least three arrangements on the shelf before settling on this. (And I ended up using the extra storage bins I bought in another room. The price was too good and really, can you ever have enough storage?)
STYLING TIPS:
Mix height, shape, and texture. Note I have duplicate items on the bookshelf (square baskets, white magazine holders, large coffee table books), but I never grouped all of one thing together. I placed them on different shelves.
Repeat colors but disperse them evenly throughout the space. Note the blue ginger jars on the top shelf complement the blue fabric swatches in the bowl on the second shelf which complement the blue vase on the desk. That was not on accident. Similarly the colors of the frames on the wall mirror the colors of the items on the shelf.
A place for everything and everything in its place. The end goal of this organization project was to find a home for items in the office. (Bonus points that it looks nice.) But don't just style so it looks pretty. Place things where they make most sense. Put the items you need regular access to on the middle shelves and in bins you can easily reach. Label the magazine files so you know paperwork is in one, magazines are in another, and old photos are in a third. Hopefully once everything is set up, your work life gets easier and you have a setting that inspires you to focus.
SHOP THIS ROOM:
desk | pouf | chair | rug | bookshelf | lamp | all accents are HomeGoods

Have you tackled any home organization projects yet this year? Tell us about it in the comments! Any more advice you can offer others?
This article was sponsored by HomeGoods but all of the opinions within are those of The Everygirl editorial board.