If there is one thing that is not feeling so fresh after the new year, it's my hair. After getting my glam on for countless events during the holiday season, breakage, frizz, flyaways, split ends, tangles, and dullness are the sad reality that is the state of my hair right now, making it look and feel more tired and fragile than I was after too much spiked eggnog. Unfortunately, I saw this coming. I know the inevitable damage that comes from consistent heat styling even with the use of a heat protectant, but I wanted perfectly curled hair for the holidays! And I'm not saying I regret it, but I am saying I have some serious work to do to bring my hair back to life. So if you too went just a little (or a lot) too hard with the heat tools from Thanksgiving to New Year's Eve, these are the things that we can do together to revive our heat-damaged hair: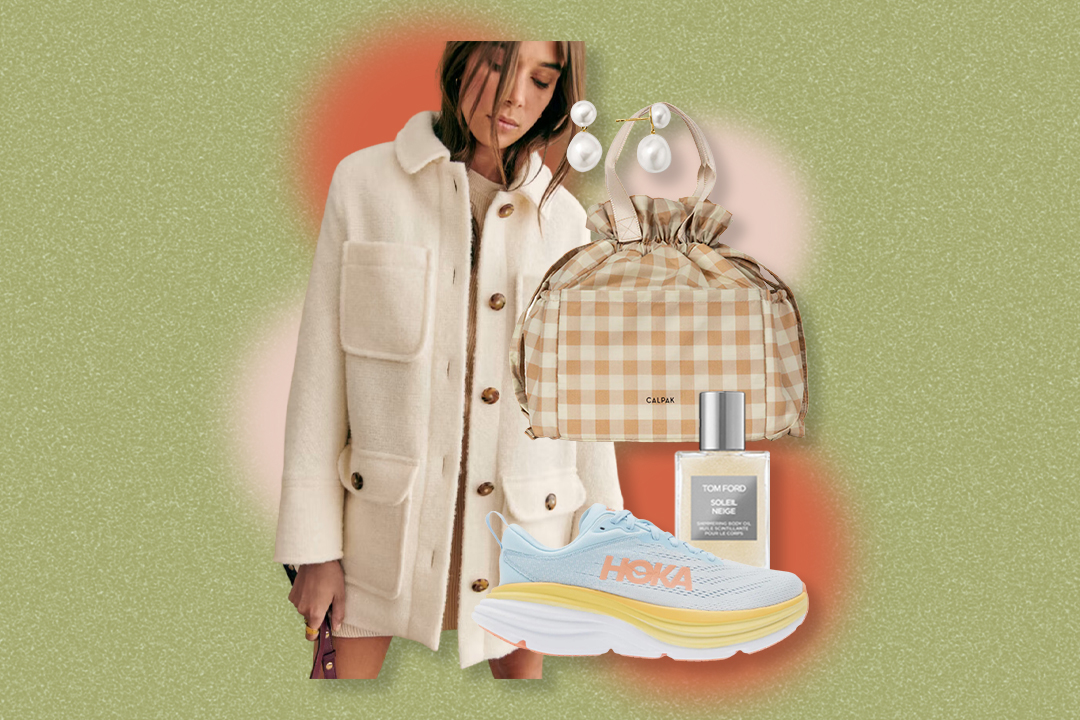 1. Give it a rest
First things first: give your hair a much-needed break. This means putting down your blowdryer, straightener, curling iron, and any other heat tools you exhausted while you were styling your hair. If you're thinking "well, how am I supposed to look put-together without them," don't sweat it! Still want gorgeous curls sans the heat? Try the legging trend or hair rollers. Want to finally figure out how to manage your unruly natural locks? Now is the time to experiment with new products and techniques. But if you must style your hair with heat, try to do it less frequently, use a heat protectant, and lower your heat setting.
2. Switch to a wide-toothed comb
Most of us use normal fine-toothed combs and brushes on our hair straight out of the shower or before styling, but wide-toothed combs allow for hair to flow through them much easier. When you're dealing with damaged hair, you want to prevent as much tugging as possible, so easy detangling and gentle brushing—especially when it's wet—is key to preventing breakage. If you have very long hair or hair that gets easily tangled, this might take some extra time, but trust, it's worth it for the sake of your strands.
3. Use hydrating products
Dry, brittle, and split ends are sad, sad side effects of over-styling. To bring back much-needed moisture, incorporate hydrating products into your routine. This could look like swapping your existing conditioner for one that prioritizes hydration and repair, incorporating a hair mask a few times a week, or applying hair oil to your ends regularly. All of these things (especially when combined with less heat styling) can help take your heat-damaged hair from broken and dry to bouncy and beautiful again.
4. Skip tight hairstyles
I don't know about you, but when I need to get my hair into a tight ponytail or bun, I have to do a lot of tugging and then secure it with a tight elastic so it stays in place. These styles put a lot of stress on hair strands and can lead to even more breakage. While you're working to revive your hair, exchange these styles for hairstyles that are more gentle on your fragile strands like low ponytails and buns or loose braids. And to secure them, use holders that have more give like scrunchies, fabric-covered elastics, and claw clips.
5. Get a trim
If all else fails… call up your stylist and tell them that you need a good ol' refresh because sometimes no matter how hard you try to revive your hair after constant heat styling, the only thing that will bring heat-damaged hair back to life is a fresh trim. Maybe this is the perfect time to decide that you're going to finally commit to the haircut you've been debating! We say go for it! But if you want to keep your style and your length, just ask your stylist for a light dusting to remove breakage and split ends.