I love watching everything Christmas-y on Netflix — yes, even the super cheesy holiday specials that are so terrible, you just can't look away. But if you ever get tired of the cheesy holiday specials, why not revisit your favorite characters from the best of TV (or Netflix) in their own holiday special? Watching Christmas episodes is a great way to get into the holiday mood, and can take you back to shows you used to watch and characters you used to love. Isn't that the point of Christmas, after all? Binge watch these episodes and I guarantee your heart will grow three sizes.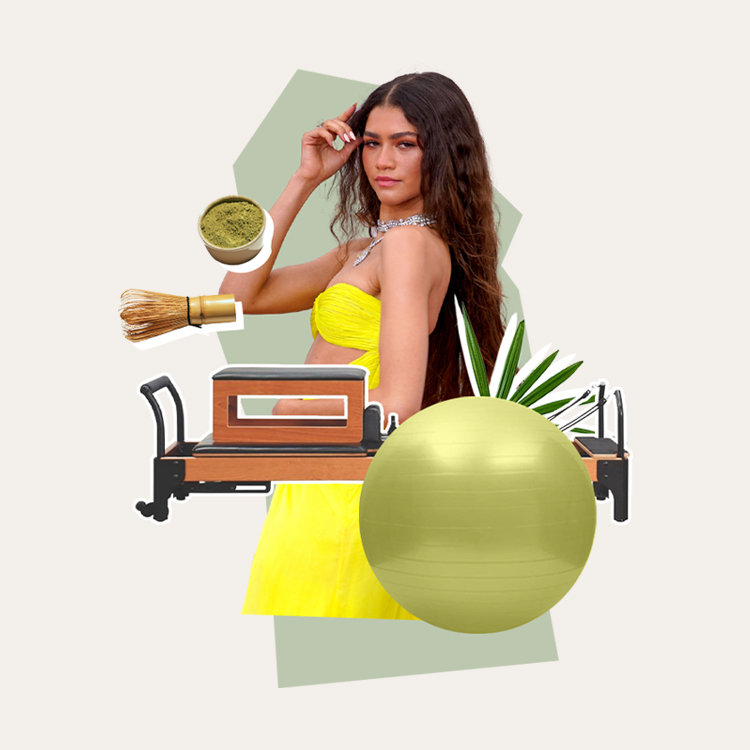 she's (kinda) just like us!
The Office — "Christmas Party" (Season 2, Episode 10)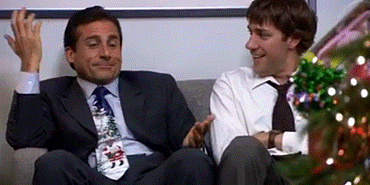 At the Dunder Mifflin Paper Company Holiday Party, Michael turns a Secret Santa into "Yankee Swap" in order to get a better gift, but Jim so carefully picked out the perfect present for Pam. Any episode where Jim does something sweet for Pam is a win from me; but Jim doing something sweet for Pam for Christmas? I mean, what more could you want? It's got humor, romance, and the true spirit of Christmas, according to Michael Scott — always aim for the better gift. Watch if you're in the mood for a laugh (like a bowl full of jelly… sorry, I can't resist Christmas puns).
Glee — "A Very Glee Christmas" (Season 2, Episode 10)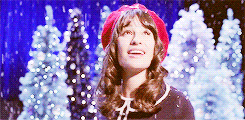 Full disclosure, I love Glee Christmas episodes. Sure, there's a lot of good ones to choose from ("Extraordinary Merry Christmas," Season 3, Episode 9 with the 1950s-style holiday special is also a classic), but when Rachel and Finn sing "Last Christmas" at the Tree Lot? It's like Christmas came early. Watch if you're in the mood to cry over a heartbreak.
Friends — "The One with Christmas in Tulsa" (Season 9, Episode 10)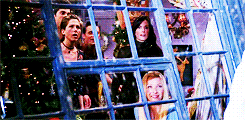 While Ross's Holiday Armadillo was iconic (Season 7, Episode 10), Chandler reflecting on their many Christmases of the past and his relationship with Monica, and then surprising the group in the apartment on Christmas Eve, was worthy of all my tears (there were a lot). We learn that if you're not with your loved ones on Christmas Eve, then you should quit your job and somehow magically make it home, despite the busy Christmas Eve airports. After all, it is Christmas. Watch if you're feeling nostalgic.
Gossip Girl — "Roman Holiday" (Season 1, Episode 11)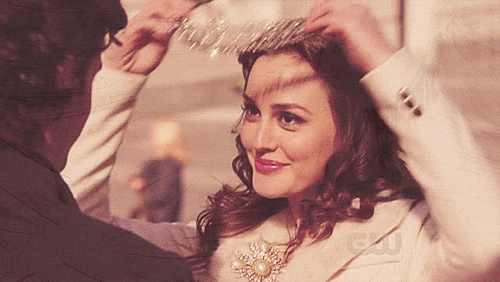 I don't care what anyone says about Dan and Serena, the Christmas presents they end up getting each other are straight up #goals (for the artsy, romantic-types, at least). But the real reason this one gets me in the holiday spirit is getting to watch Blair ice skate in Central Park and sabotage her father's love life (no sarcasm — Blair can do no wrong). Watch if you're in the mood for romance.
Parks and Recreation — "Christmas Scandal" (Season 2, Episode 12)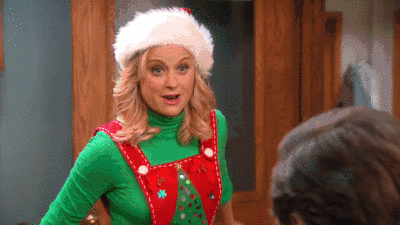 Christmas is the only time of year when I'm as extra and excited as Leslie Knope, so this show is especially relatable. The episode is full of hilarious mishaps, including a falsely reported Leslie Knope sex scandal and Andy dressed up as Santa, but the gang waiting for Leslie to light the tree at the magical holiday festival is the best part. Watch if you're with your friends.
Gilmore Girls — "Women of Questionable Morals" (Season 5, Episode 11)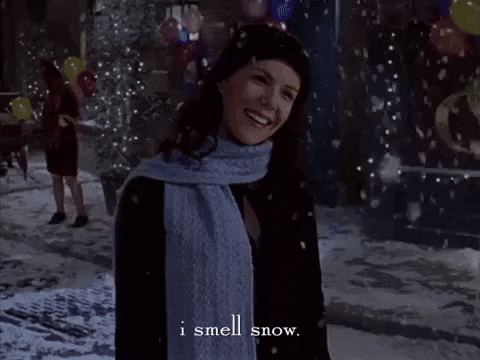 You know it's Christmas in Stars Hollow when Lorelai smells snow — weird, but it's Lorelai Gilmore, so I don't question it. This one is mostly my favorite because of the iconic scene when Luke builds an ice skating rink for Lorelai in order to restore her love of snow. If that's not love, I don't know what is. A stray dog brings Richard and Emily close again, and Rory forgives Christopher when she learns that Christopher's father passes away, so the episode is loaded with sweet moments of family holiday cheer. The fact that Kirk dresses up as a "woman of questionable morals" is just a bonus. Watch if you're with your mom.
New Girl — "Santa" (Season 2, Episode 11)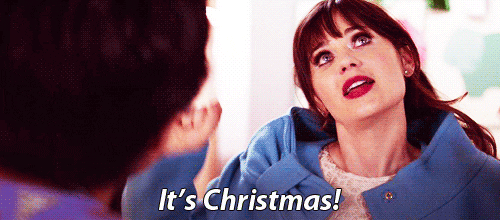 New Girl is another series with prime Christmas episodes. My personal favorite will always be the genius that is "Santa" when Winston gets a cranberry stuck in his ear, Nick tries to prove to his new stripper girlfriend that he's more spontaneous than he actually is, and the loftmates' car gets pulled over by the real Santa Claus. For endless laughs and holiday spirit, rewatch this episode so many times through the season that you can recite all of Schmidt's best lines ("I'm like a sexual snowflake. Each night with me is a unique experience"). Watch if you want to believe in Santa Claus again.
What are your favorite holiday episodes? Which of these are you excited to watch this season?