Whenever I feel myself heading down an oh-no-I'm-not-good-enough spiral, I know I'm overdue for some good old-fashioned inspiration. And what can be more inspiring than women who dare to ask questions, dream big, and pave the way for the women and girls that come after them?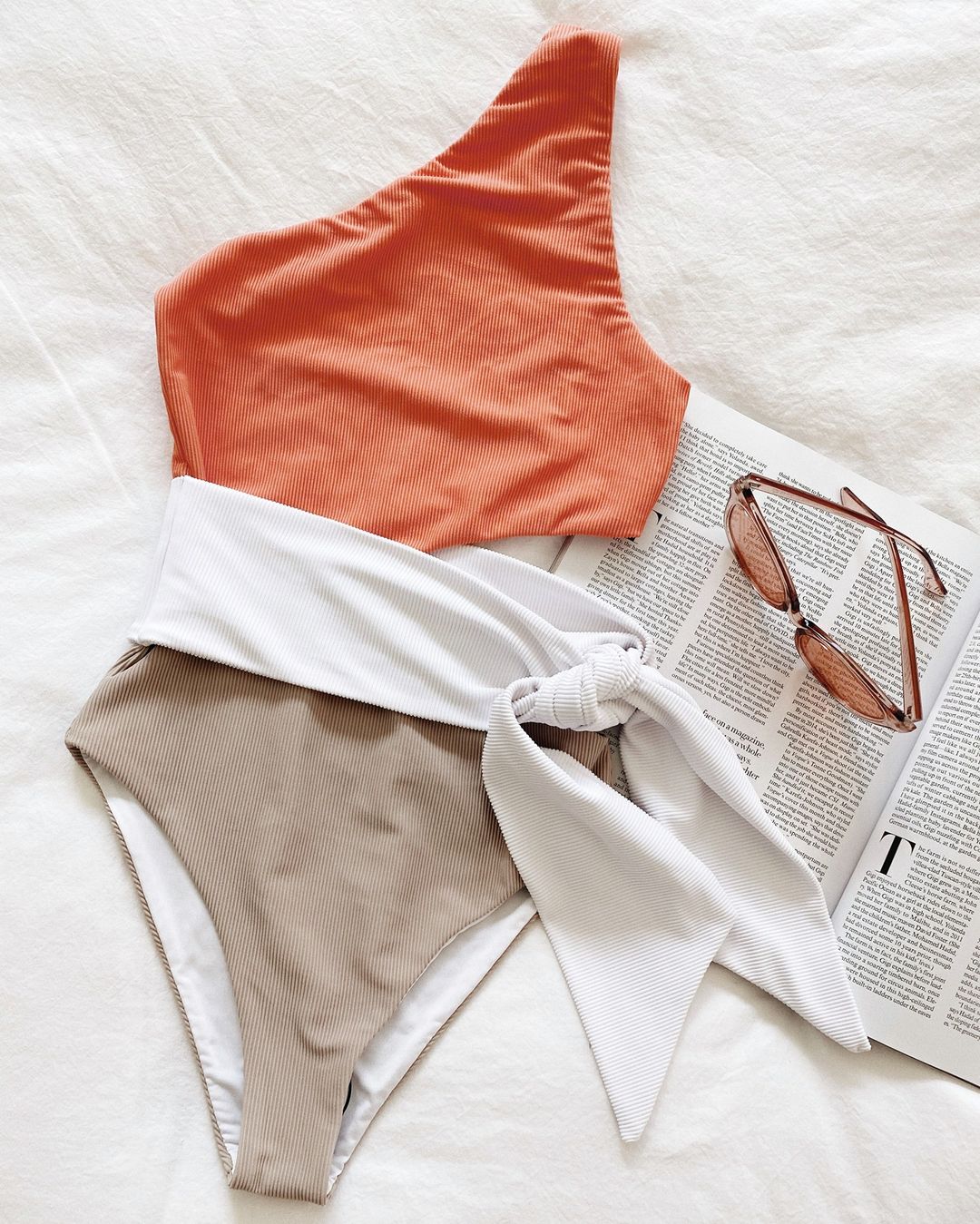 Consider your swimsuit search done.
If you're also in need of some inspiration, here's a list of women who toppled barriers in the month of August:
Women in: The News
Image: NPR
The first female soldiers to ever graduate from Army Ranger School successfully completed the program this month. This is a big deal. Unfortunately, though the women are permitted to identify as Ranger graduates, their gender prevents them from becoming bona fide Rangers.
Ever heard of book deserts? In short, they're areas with little access to libraries and reading materials. When they couldn't bring kids to libraries, these librarians decided they wanted to bring the libraries to the kids...and they're doing it on bikes.
This writer opens up about her experience as a first generation college student from a low-income family.
Chronic illnesses, especially ones that aren't visible to others, are rarely talked about openly. These women explain what it's like to live with chronic illness every day.
Women in: The World
Image: Malala Fund Blog
Meet Rita, a young girl who is "making Ghana great."
This matriarchal village in Kenya was founded to be a safe and welcome place for the women who live there.
For a heavy (but awesome) dose of girl-power inspiration, here are 95 photos of feminists all over the world.
Afghanistan's female artists have a lot to say, and a lot to show you about their country.
Women in: STEM
Image: Digital Citizen Fund
In Afghanistan, where only an estimated 30,000 women are entrepreneurs, this 27-year-old woman's nonprofit is working to make more women and girls digitally literate.
This little girl was born with an undeveloped arm. Thanks to robotics, she threw the first pitch at a baseball game.
If you have time to listen to the radio, tune in to this NPR story about the efforts to change assumptions about women in tech.
She's a self-made billionaire, but most people probably haven't heard of her (yet). This is the woman responsible for Samsung and Apple's touch screens.
Women in: Entertainment
Image: Jennifer Livingston
Successful female directors told the New York Times about the movies that inspired and influenced them.
Singer Jenny Lewis explains why she's not afraid of her feelings and why she won't apologize for it.
Actress Kristen Stewart flips the script on co-star Jesse Eisenberg in this notably funny interview.