I have a theory about why New Year's Resolutions are so appealing at the end of the year. It has nothing to do with wanting a fresh start in the year ahead and everything to do with the side effects of overindulgence. Think about it. Basically October to the end of December is a non-stop holiday celebration. Halloween candy on everyone's desks at work. Leftover pie from the third Friendsgiving you went to. Piles of presents, gift wrappings, holiday cards, and receipts are everywhere. Add in time spent prepping for the holidays, a packed schedule of visiting loved ones, and some hectic travel days and you're probably feeling like you need a cleanse for your entire life. Spend less money, go to yoga more regularly, get that junk drawer organized… it feels endless.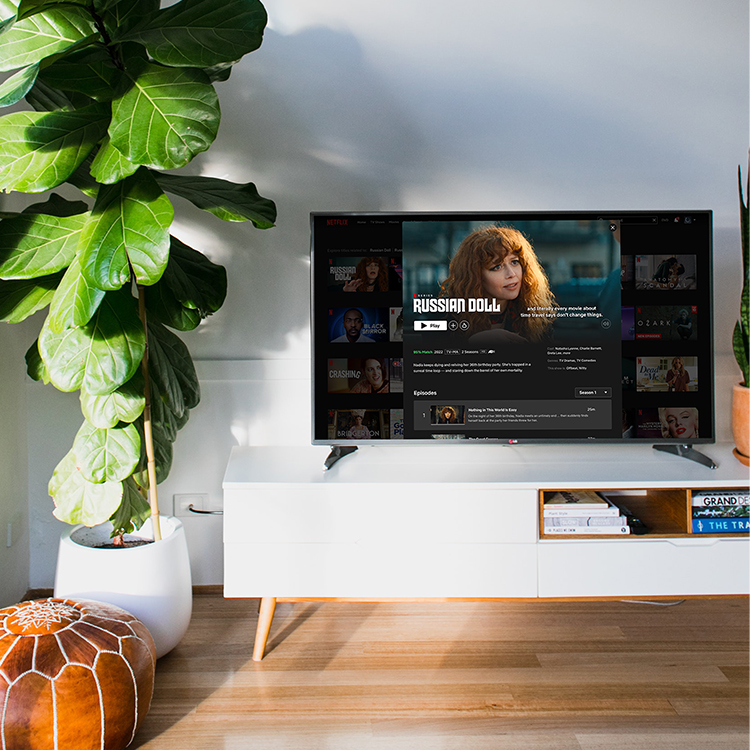 stop mindlessly scrolling on Netflix—these shows have our seal of approval
So it makes sense that we spend the first month of the new year trying to find balance with a laundry list of New Year's Resolutions. But fast forward a few months and they probably aren't your top priority. Luckily, summer is the perfect time to check in with your resolutions, make some major progress, and set some new goals for the rest of the year. Let's chat about why!
You Can Evaluate Your Progress
It takes at least two months to form a habit. So it would be really unfair o expect yourself to conquer major resolutions quickly. Practice makes perfect after all. But by mid-year, you've had plenty of time to either form your new desired habits (congrats!) or can have enough perspective to figure out why you weren't able to meet your goals. If you didn't meet your goals, don't get down on yourself! You're taking time to evaluate your resolutions and your progress and that's amazing. It just means you might have to find some new ways to pivot and get back on track.
Source: @kiitana
You Still Have Plenty of Time Left
Normally I only remember to check in on my resolutions in December, which means there really isn't enough time to meet the goals I forgot abut, but there is enough time to feel really bad about my lack of progress until January rolls around. By reflecting on my progress in the summer, I have months of time at my disposal to make sure I don't let my goals slip through my fingers. And that means I still have time to finally get my hands on those French grammar flashcards I've been meaning to practice with.
Source: Glitter Guide
You Can Pivot
When I recently reflected on my resolutions, I was pleasantly surprised to see I did meet some of my goals already. In May, I left my job as a marketing manager to try my hand at freelance writing and marketing consulting — two things I was already doing as a side hustle — on a full-time basis. My new flexible schedule enabled me to meet my goals of working out regularly, reading more, and writing more. I felt so inspired by my progress that I set harder goals for myself for the rest of the year.
Maybe you got a big raise at the end of the first quarter and can speed up paying off your student loans. Or maybe you finished those night classes and can start applying for your dream job. There are plenty of ways for you to leverage the success you've already had this year. On the other hand, you may realize that the resolutions you set aren't actually that important to you anymore and that's okay. Say goodbye to resolutions that don't excite you and make room for challenges that do.
Source: SF Girl By Bay
Summer Can Be More Productive
I know a lot of people feel unproductive in the summer. And I get it, there are a lot of fun distractions. Add in a dose of stifling heat and humidity and it's easy to feel sluggish, but I find summer invigorating. The longer daylight hours make my after work hours feel so long and full of potential. And for those of you that have shorter "summer Fridays," extra vacation time, or slow periods at work can take advantage of this surplus of time. Why not pick up a new skill that can boost your career? Or go on that extra long lunch break walk. Try spending 15 minutes listening to a podcast that will teach you all the Spanish vocabulary you need for your upcoming trip to Madrid. Take some time to look at your schedule and see where you can squeeze in some goal smashing time. And don't forget. You've got this.
Are you still working on your New Year's Resolutions? How do you plan to tackle them this summer?