If you were to look through my Google search history, you would see hundreds of searches for "easy makeup," "easy but cute outfit," "quick way to look put-together," and my most recent search, "easy hairstyles". I'm not the kind of girl who spends a lot of time doing her hair; I do the same styling I have been doing for years and call it GE (good enough!). But sometimes, when I am feeling like doing a little something something, I like to try out a new hairstyle—but nothing that is too complicated, of course.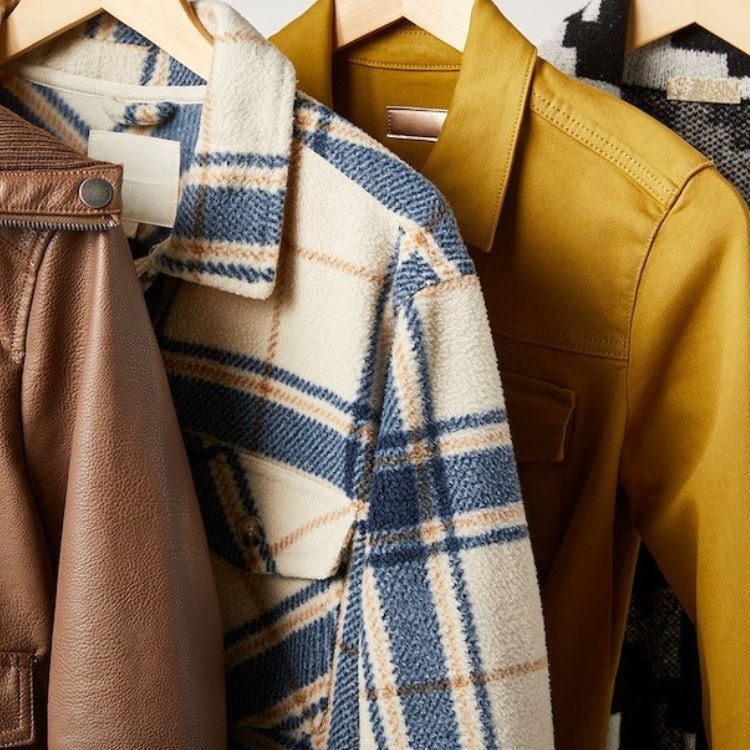 ...and it's wallet-friendly
When this urge hits, I look to the hair trends and ask myself what are all the cool girls doing right now? Then, I take a deep dive on TikTok, Instagram, and Pinterest, scroll by the ones that look massively complicated, and save a few that look totally doable and cool-girl approved. Ahead, I am breaking down eight easy hairstyles that all the cool girls will be wearing this spring and that I have saved over and over again.
8 Cool-Girl Easy Spring Hairstyles
Braids
We are seeing braids everywhere right now in all different styles and lengths, and it makes sense why. They are super simple to put together and are great for adding texture. Plus, they are a go-to choice for when you just aren't ready to wash your hair yet. French braid, fishtail braid, dutch braid, or regular braid your hair in a side braided style or put them up into a messy bun for even more texture.
Spring Twist
Spring twists are a long-lasting, lightweight, versatile, and protective option, so it's no surprise that this style is one of the most popular hairstyles for Black women. While this hairstyle takes more time to achieve upfront (since hair extensions are used instead of your natural hair), spring twists are totally low-maintenance and easy to style on the day-to-day. You can pull your hair up into a bun, wear a half-up style, or leave your hair down and not have to worry about ruining your style all season.
Wet Hair
Just got out of the pool on spring break? It sure looks like it. We are seeing this edgy wet look all over runways and red carpets lately. To achieve this look, start with damp hair. Then, apply hair gel to your roots and lengths, comb your hair in the direction you want it to go (down, back, or to the side), and keep the style in place with a hairspray that will deliver massive shine.
Natural Curls
Let's face it, embracing your natural curls was cool before a cool girl said so, but we are loving it this spring even more. If you haven't yet mastered styling your natural curls, let this be the time to nail down a routine! Find shampoo and conditioner that works best with your curls, trusty styling products like gel and mousse, and let your curls shine! This is arguably the easiest hairstyle because you really don't have to do much other than wash and style!
Side Part
Give your middle part a break this spring and opt for a side part instead. Since we have been seeing the middle part reign supreme for so long, the side part feels like an unexpected but welcomed change. And thankfully, getting the look is totally fool-proof. If you're not sure which side to part your hair on, do this trick when your hair is wet: start at the crown of your head and comb the front pieces of your hair forward, wait a few seconds, and watch where your hair naturally separates. That is where you should part your hair! It can be as easy as that, but if you're thinking of opting for an even deeper side part, go for it!
Spring Curls
The playfulness that comes from spring curls is truly unmatched. It is such a fun hairstyle that looks good no matter your hair length or your hair thickness. But if your hair is feeling weighed down and not springing up like you would like it to, getting a trim or using more lightweight products (conditioners, mousse, pomades, etc.) can make all the difference. And if you're thinking about getting bangs, now is the time because they look so chic and playful in this style.
Bedhead
OK, so remember when I said that natural curls are one of the easiest on this cool girl hairstyle list? Well, it's tied with bedhead. If you're one of the lucky ones who can roll out of bed and not even need to pick up a hairbrush to look, as Lizzo would say, good as hell, then I envy you. But for the rest of us, this is still a super easy style to achieve. All you need to do is style your hair in loose, non-uniform waves, tousle it up with a small teasing comb, and some texturizing spray to give your hair that "I tried, but not really" look.
High Bun
After what seems like an eternity of the low bun era, we are finally starting to see a different bun variation. Enter: the high bun. This is another super easy style we have all been doing for years, but this time around, it's giving less lazy and more put-together. Whether you decide to keep all of your hair in the bun or keep some out for added volume is up to you—this style is in either way. While this works best with long hair, girls with short hair can use some bobby pins to pin up the piece of hair or two that fall down in the back.