No matter what kind of resolutions you're making, the hardest part is always taking the first step. While it's easy to say that you'll "work out more!" or "eat healthier!" with the same old (dusty — whoops) workout clothes in your drawer or those pasta-sauce-stained used-to-hold-deli-meat tupperware containers you have in your cupboard, let's be real — exciting new products make sticking to a new routine WAY easier. So whether you're hopping on board with a healthier lifestyle or looking to organize the chaos of your life, we got you — here's what to buy to get you started on all your resolutions.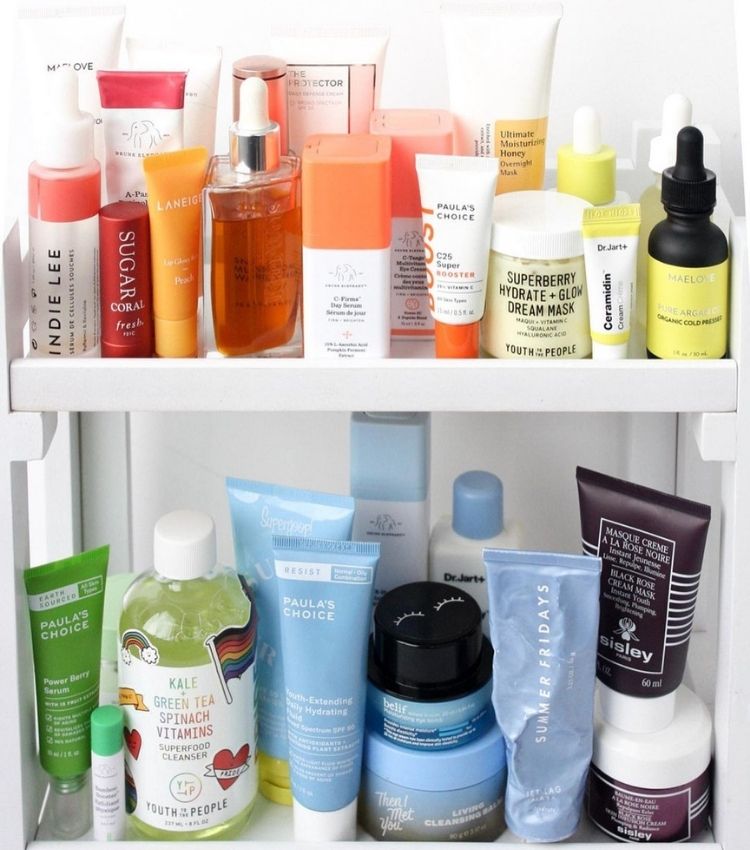 the wrong order can reduce effectiveness
Be Kind to The Environment
I'm naturally ~super green~ (I did an entire art project based on the theme "Recycling is HOT!" in middle school — that was a lot), but these days, it's literally easier than ever to incorporate environmental mindfulness into your day-to-day life. There are so many simple habits we have that harm the environment (coffee and straw routines, period fixes, and excessive Ziploc baggie use, to name a few) — but that's about to be a thing of the past. You don't have to sell your car and live in a house made of solar panels to be kinder to the earth — but hey, wouldn't that be fun?
Become a Morning Person
I'd like to humble-brag for a moment here to say that I believe I am a person who has successfully transitioned into a morning person. While I love my sleep as much as the next girl, I also LOVE my morning time — and it's the best time of the day to get some serious shit done. I invested in my workout wardrobe (as that was my biggest desire for the morning — to work out before work), developed a major collagen addiction, changed my alarm ringtone to Wildest Dreams by T-Swift (the perfect blend of soothing and invigorating), and started charging my phone away from my bed. I promise that embracing the morning CAN be done, and it's all about finding a routine that works for you.
Less Screen Time
Every single person I talked to about resolutions this year has mentioned something or another about less screentime. Many of us sit in front of our computers all day at work, so it's a little crazy that we also go home and turn on Netflix or HGTV to chill out. There's a whole big wide world to explore out there — and it's way better to see it for yourself than through little squares on Instagram.
Live Healthier
While we don't condone aiming for a certain number on a scale or fitting into a certain size dress, we DO condone being your healthiest and happiest self!! Whether you're hoping to try a few new workout classes, get outside more, eat better, meal prep more, or break a sweat every day, you need the right gear. You got this!!
Be More Organized
Anyone who knows me (or who watched my slightly embarrassing bag spill video) knows that my paper planner is my LIFE. It's the only way I can keep myself organized, and I can't recommend it enough. A paper planner might work for you too, but that's not the only way to get organized this year. Now's the time to piece together all the parts of your life into a cohesive whole – and we want to help you get there.
What resolutions did YOU make this year? Which of these are you most excited to stick with this year?