Snow's coming down, twinkle lights are coming up, and it's finally socially acceptable to listen to Christmas music in public — the holiday season is here, people! In between decorating your tree and singing John Legend's new Christmas album at the top of your lungs, make sure you make time for checking these must-dos off your holiday bucket list this year (maybe they'll even turn into new traditions that you'll do with your loved ones for years to come!). Light your Nest Candle, queue up our Holiday Magic playlist on Spotify, and read on for the bucket list items that will make you have the best holiday season ever.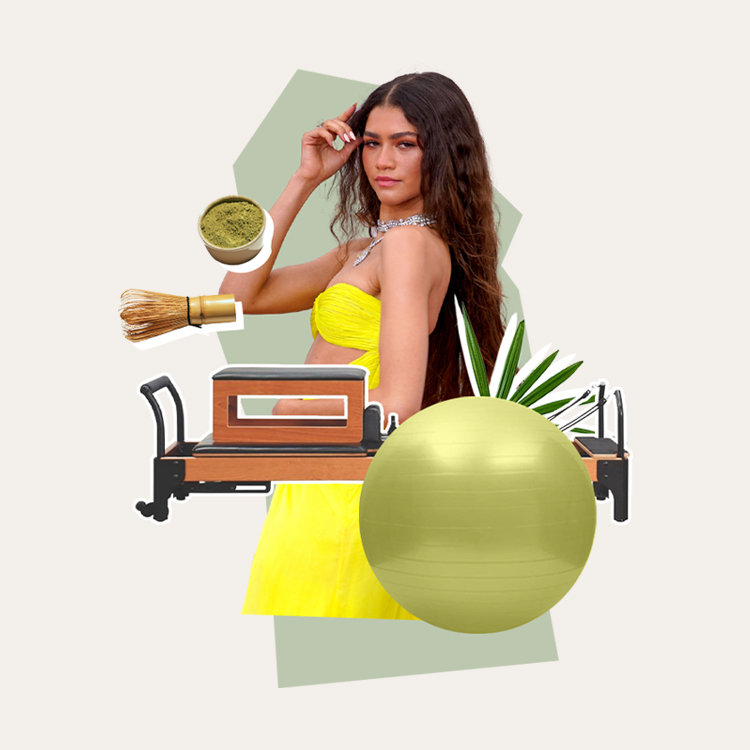 she's (kinda) just like us!
Host a tacky Christmas sweater party
Borrow your grandma's favorite sweater (you know the one, with the knitted gingerbread and felt Christmas trees), and invite your friends over for the coziest, most hilarious Holiday party ever. Swap Christmas cookies, do a gift exchange, or just enjoy each other's company with some eggnog and Christmas music.
Make a batch of hot chocolate (completely homemade!)
Sure, you can heat up some milk and toss in Hershey mix, but where's the fun in that? Make it more gourmet than out-of-a-box by adding in ingredients like cinnamon and cayenne pepper, Nutella, or peppermint oil (you'll never need to run to Starbucks for a Peppermint Mocha again!), or follow along a homemade recipe. If you're feeling like Julia Child, take the time to make a decadent le chocolat chaud like a Parisian. If you're a health nut (or had too many candy canes and cups of egg nog the night before), go for a vegan version that's as good for you as it is delicious. And, if you're feeling extra festive, add in a touch of chocolate liqueur or spiced rum — we won't tell Santa!
Take a picture with Santa
There's probably a photo album at your parent's house that's compiled of all your pictures with Santa from when you were younger, or one of your fondest (and strangest) memories from childhood might even be waiting in line at the mall to tell Santa Claus what you want for Christmas — it's a classic tradition! Even though you're grown up, don't let the tradition die. Take your niece or nephew to their own pictures with Santa, or grab your girls and pile on Santa's lap for a hilarious picture you'll want to keep forever (just maybe in a different photo album than the one at your parent's house…).
Get into DIY gift wrapping
You know those women who somehow show up to every single holiday party holding Instagram-worthy gifts with matching paper and bows? Maybe even with a trendy pinecone or candy cane tied on the ribbon? And you desperately think "how does she do it?" as you stare down at your Scotch-taped Santa wrapping paper you got at CVS that morning? You really can be that girl whose presents look straight out of Pinterest.
Spend an afternoon buying all your wrapping necessities in bulk. Pick out pretty paper (brown craft paper counts!), a simple ribbon (white or gold, when in doubt), and wrapping accessories like bows (not just your average grocery store variety) or a small wintry detail like holly. You'll never have to run out to buy wrapping supplies last minute, and your gifts will always look picture perfect.
Decorate the key areas of your home
Holiday decorating doesn't have to be expensive or a ton of work! Focus on the most focal points of your home, or the places you spend most the time in. For example, if there's a staircase at your front entrance that you see as soon as you walk in, wrap garland around it or tie velvet bows on the railing. If you want to add some holiday cheer to your bedroom, set up a mini Christmas tree. If you live in a studio apartment or a small space, all the more reason to decorate for the holidays! Decorate the walls with faux fir garlands, hang lights near your bed, and place a festive doormat by the door — and don't forget the mini Christmas tree!
Go on a drive to look at the lights
You know as well as I do that there's no sight prettier than the Christmas lights around your hometown. Grab a blanket, warm drink of choice, and crank up Nat King Cole's holiday album as you go on a drive around your neighborhood to look at all the pretty Christmas lights.
Send some holiday cards
Sure, holiday cards are usually for cute pictures of kids, but even if you don't have children, it's the perfect opportunity to send some thinking-of-you cards to the people you care about — your college friends, your great aunt who won't make it in town for the holidays, or your mom's bff who's like family will be so pleasantly surprised to get a sweet card from you. It's also a great way to network and keep up with professional contacts (as long as it's on simple stationary instead of a picture of your dog in a Rudolph nose, as cute as it might be!).
Buy tickets for a holiday show or experience
Because is it really Christmas without seeing a performance of The Nutcracker, A Christmas Carol, The Rockettes Christmas Spectacular, or going on a Polar express train ride? I say not. Get dressed up in your most festive fancy wear (velvet dress, anyone?), and get totally wrapped up in the Rockette's kick line or Scrooge's Bah Humbug. You can also find holiday programs at your local public schools or theaters that will totally put you in the Christmas spirit.
Deliver holiday treats to someone who needs it
Holiday baking is at the top of our Holiday to-do list (obviously), and we love any recipe for festive, tasty baked goods — when the batter is just as good as the final product (licking the spoon is the best part, after all!). Sharing your yummy baked goods with a friend or family member is the icing on the gingerbread cake! Drop off a plate of cookies or Rice Krispy treats to neighbor, friend, or family member, with a note on why you're thankful for them.
Kiss under the mistletoe
Hang up some mistletoe around your house (or get really creative and DIY it!), and don't pass up the opportunity to kiss your significant other, hug your roommate, or give your toddler nephew a big ol' smooch on the cheek (as if you needed an excuse!). Christmas is all about showing the people you care about how much you love them (haven't you seen Love Actually!?). Mistletoe makes for the perfect daily reminder (not to mention a really pretty decoration!).
Watch a classic Christmas movie you haven't seen
Complete with your favorite Christmas PJs, coziest blankets, and favorite hot chocolate (remember that recipe with rum?), snuggle up and queue up Elf, How the Grinch Stole Christmas, or White Christmas with your loved ones (your dog counts!). There are so many good Christmas movies out there — pick one you haven't seen before, or one that you haven't seen it in a while (even if a "while" was last year). Since there's no place to go… let it snow! (Or, you know, if you live in warm weather, just turn the AC down really really low).
What's on your Holiday Bucket List?