Between summer travel, frequent patio happy hours, and a packed schedule of weddings, concerts, and other events, summer can be expensive. And if you're working to pay off debt, saving for something specific, or just trying to get by between paychecks, all those summer activities can really throw a wrench in your budget. While some summer expenses are unavoidable (yes, that new swimsuit is a necessary expense, thank you very much), having a fun-filled summer doesn't require racking up a giant credit card bill. There are tons of free things to do this summer that will keep you booked and busy without draining your budget. So text the group chat, throw on your favorite summer outfit, and get out there—summer fun doesn't have to cost a thing.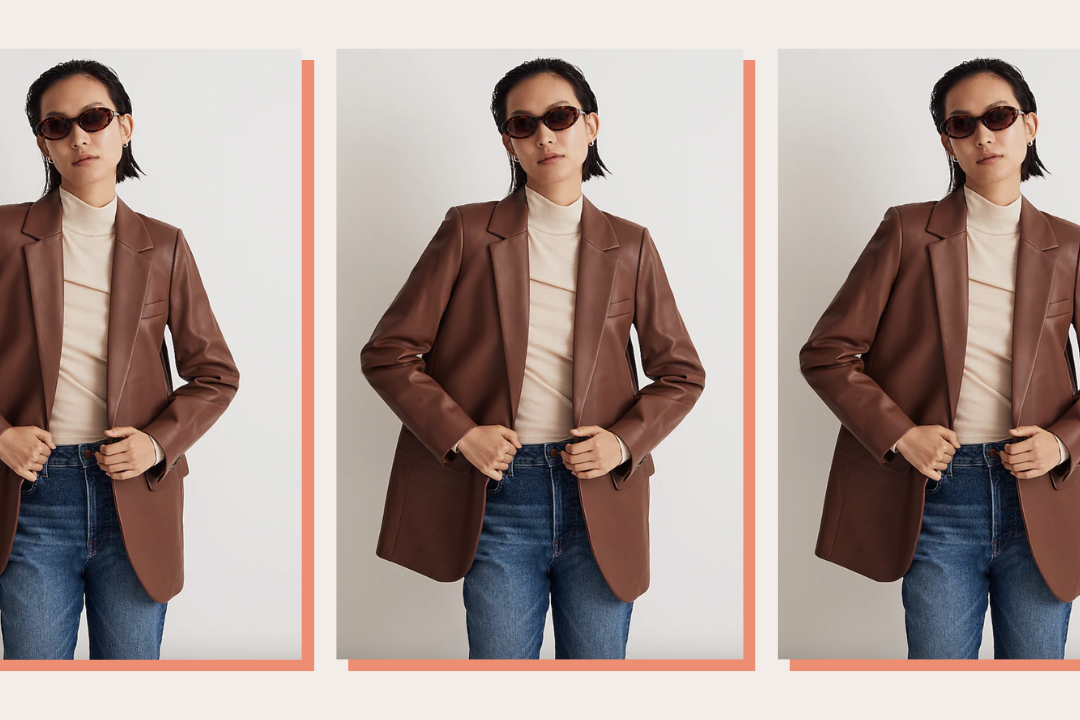 time for your fall wardrobe update!
18 Free Things To Do This Summer
Read on for some of our favorite free summer activities to keep you busy all season long.
Picnic in a park
We can't think of a better way to enjoy a gorgeous summer day than by rounding up some friends for a picnic. No fancy menu or elaborate setup needed. Just grab some extra blankets you have laying around and whip up some refreshments using whatever you've got in your fridge. Deli meat sandwiches, pasta salad, cheese and crackers, or veggies and dips are all great options you can easily toss in a cooler and take to a park or the beach.
Check out local festivals
In small towns and big cities alike, there are tons of local festivals and events that take place during the summer. Think farmers' markets, summer concert series, art festivals, carnivals, cultural celebrations, and more. Many of these events offer free admission, as well as live music and a prime opportunity to people-watch. You'll often find food and drink available for purchase, but it's up to you whether you want to get out your wallet or simply drink in the free sights, smells, and sounds.
Revisit a childhood hobby
We all have that activity we used to love as a kid but never have time for anymore. With longer days and fewer responsibilities to deal with, summer is the perfect opportunity to revisit one of those childhood hobbies. Throw it back to your summer camp days with some arts and crafts, or pull your old rollerblades out of storage for a turn around the neighborhood. You might be surprised by how naturally it comes back to you.
Take your workout outside
This summer, save on gym membership fees and take your workout outside instead. Whether you're into yoga, running, interval training, or something else, simply moving your sweat sesh outdoors can help re-energize your routine and get you out of a slump.
Frequent your local library
Everyone loves a good beach read come summer, but you don't have to shell out a bunch of cash to work through your TBR list. Just head to your local library to scoop up all the books your heart desires—and save tons of money in the process. Most libraries also have a wide selection of e-books and audiobooks too, if that's more your style.
Try out photography
Sure, you could invest in a fancy camera to kick off your photography hobby, but your smartphone will work just as well. Start by walking around town and taking snaps of your favorite views. Or have a friend play model for the evening while you test out different angles and settings. It's a fun way to get outside and play around with something creative.
Have a bonfire
Gather some friends in your backyard or find a local park with public fire pits and have yourself a bonfire night. If you don't count the cost of firewood (which you can buy for a few bucks at a grocery store), this quintessential summer activity is totally free. Spend the evening swapping stories around the fire and snacking on s'mores.
Take advantage of free admission days
We love wandering around museums and art galleries as much as the next gal, but those admission fees can be steep. To cut costs, plan your visit around special days when admission is free. You might have to fight the crowds a bit more, but a whole day's worth of free entertainment can be totally worth it.
Host an outdoor movie night
The only thing better than cozying up on the couch with your favorite summer flick? Taking that summer flick outside for an outdoor movie night. If you already own a projector, all you need is a blank stretch of siding, a garage door, or a tall fence to project your movie onto. Plenty of blankets and popcorn are also encouraged. Don't own a projector? Check with your local library to see if they have any available to rent. You can often "check out" a projector for free as long as you have a valid library card.
Plant a garden
If you've been itching to try out your green thumb, now is the time to get growing. Of course, you'll need some seeds or plants, but there are plenty of ways to get started without spending a fortune at the garden center. Ask friends or family if they have any seeds they'd be willing to share. Or start propagating plants you already own. You can even save seeds from produce you buy at the grocery store to start your own vegetable garden. No yard or outdoor space to speak of? Start with some small pots on a windowsill, or look into a community garden you can join in on.
Upcycle something you already own
Revamping your home or wardrobe doesn't have to cost a thing. Take an item you already own and get crafty with scissors, paint, fabric, and other supplies to turn it into something totally new. Maybe you refresh a hand-me-down dresser so it better suits your style, or turn an ill-fitting pair of pants into the cut-off shorts of your dreams. You might be surprised by what you can create using stuff you already own.
Go on a hike
With nature in full bloom, now is the time to lace up those hiking boots and bask in all that beauty. Check out local parks and hiking trails in your area to get your sweat on while enjoying the fresh air and picturesque views. Bonus: Spending time outdoors can work wonders on your mood, too!
Have a beach day
For free outdoor fun this summer, there's nothing better than a day at the beach. Spend the afternoon building sandcastles, kicking back with a book, or floating out in the water. If you don't live near the ocean, a nearby lake or river can be the next best thing. Just don't forget the SPF!
Create a summer vision board
Set an intention for the months ahead by crafting a summer vision board. To start, grab that stack of magazines you've been collecting and cut out any images or words that inspire you. Or take to Pinterest or Canva to create a digital version. Focus on what your ideal summer looks and feels like, then use that as your inspiration when planning out the rest of the season.
Go star-gazing
Star-gazing is one of our favorite free date ideas, but it's not limited to those partnered up. Take yourself on a solo date or grab a group of friends and see who can name the most constellations. All you need is an unobstructed view of the night sky and a blanket or some lawn chairs to have yourself a dreamy summer evening.
Have a board game night
Not every summer activity has to take place outdoors. Especially when the temperatures are scorching, spending an evening inside with the AC blasting sounds pretty darn good. Invite some friends over and dust off your collection of board games for a fun, free summer activity you can do at home. Family-friendly games like Scrabble, Clue, Pictionary, and The Game of Life never get old no matter how many times you've played them.
Take a walking tour of your city
Summer is the perfect time to play tourist in your own city and discover some hidden gems or cool history you never knew about. Google walking tours in your city to get some ideas on where to start, or make a list of landmarks and interesting spots you've been meaning to visit. Then simply grab a friend and start wandering!
Volunteer around your community
If you're looking for free things to do this summer, you can't beat giving back to your community. Whether you participate in a neighborhood cleanup, help out at a local food pantry, or pitch in at an animal shelter, there are tons of ways to donate your time and effort. Seek out volunteer opportunities in your area for a fun and fulfilling way to spend a summer afternoon.