Summertime is here, and we couldn't be happier — we've already loaded up on our SPF, busted our shorts out of hibernation, and painted our toes the brightest colors we could find. But now that the novelty has (somewhat) dwindled, what do we do?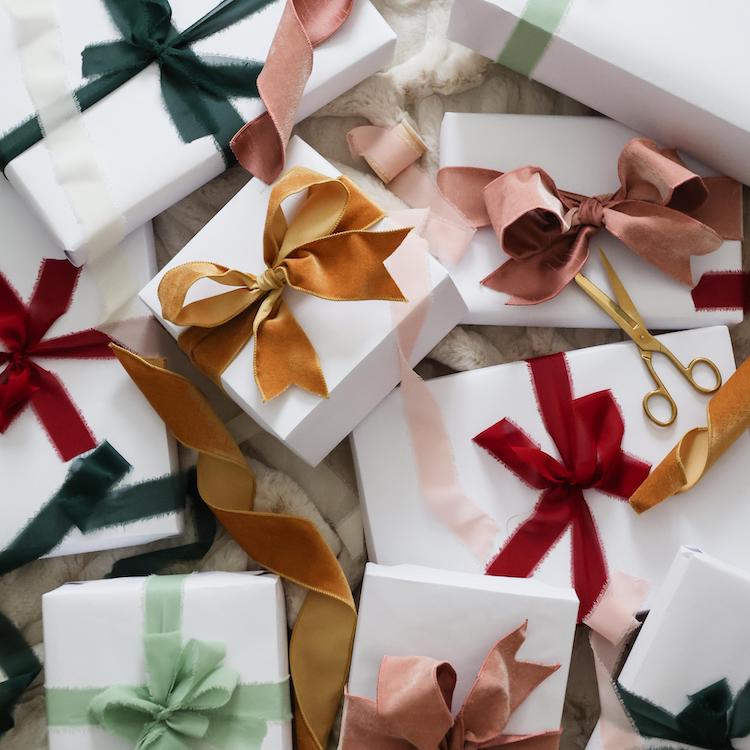 the perfect gifts for everyone—and we mean everyone—on your list
Summer is the season that people tend to spend the most money by a longshot. Between more after-work happy hours and all of the weekend activities we want to cram in before Labor Day, our wallets struggle to keep up.
There are plenty of things that you can do to take advantage of the warm weather without needing to put a dent in your savings account. This weekend, fill your Saturday with one of these summer activities that are both affordable and exciting.
1. Head to a farmer's market
Come warm, summer Saturdays, there's nothing like heading to a farmer's market to stock up on local fruits and veggies. We always end up finding goodies that we obsess over all summer long — like bread, pies, honey — and always pick up fresh flowers. It's the perfect way to spend a morning in the sun.
2. Have a DIY pizza night
We don't discriminate against any kind of pizza, be it frozen or from a restaurant, but if you've never tried your hand at making a homemade pizza, now's the time. Buy some crusts, sauce, cheese, and toppings, and have friends come over and assemble their own mini pizza (extra cheese for me!). While they're baking, crack open a bottle of wine and sit on the patio for a cheaper (and more intimate) version of heading to your go-to bar for girls night.
Source: Dakota Corbin | Unsplash
3. Go for a bike ride
Whether you live in the city, suburbs, or country, there's nothing like a bike ride with friends on a summer day. Pack up a picnic and head to a destination, or choose to spend the day wandering and ending up wherever the wind blows you. Research local trails, load up on SPF, and head out for the day to see your city in a whole different way.
4. Have a mini stay-cation
It's easy to get into a routine where you constantly go to the same restaurants, bars, and stores. This weekend, vow to try something new around you — whether it be a new brunch location or drinks at a hole-in-the-wall that you pass all the time but have never tried. You never know, you could find your new favorite spot.
5. Watch the sunset
As cliche as it is, there's really nothing that recharges you like watching a sunset (or if you're a morning person, a sunrise!). If you live near a beach, head there before dusk with a blanket and bottle of wine; if not, sit on your patio or balcony and put your phone away to soak it all in.
Source: Harlowe James
6. Take an online class
In a perfect world, our weekend days are always sunny and 75, but unfortunately that hasn't been the reality here in Chicago just yet. If you're stuck inside in a thunderstorm, try your hand at learning a new skill by taking an online class. We love Skillshare for everything from learning photography to strategies for cleaning out our closest to how to market ourselves on social media. Pick up some snacks, get cozy, and make a day of learning something new.
7. Research local events
No matter where you live, odds are that in the summer months, there are inexpensive things that you can do in your community almost every weekend of the summer. Look for concerts in the park, outdoor movie nights, and any fairs or festivals that may be going on.
Source: Spicy Grapefruit Margaritas | Easy as Apple Pie
8. Play bartender for the night
One of the things that wracks up the most extra spending in the warmer months is going out for drinks more frequently. We love exploring all of the outdoor seating at our favorite bars, but our wallets? Not so much. Plan a girls night, but instead of going out, research tasty summer cocktails and whip them up in your home. Have all of your friends bring something different (an appetizer, a desert, etc.), and have an at-home night that scratches the same itch a night out would.
9. Try a new recipe
If it's a day that you're limited to staying indoors, trying a new recipe can be a fun way to spend an afternoon. If you have a sweet tooth, try a new dessert that requires a little more effort than you'd ordinarily put in. (You can try baking a pie with the fruit you picked up at the farmer's market!). Or, try a new meal that isn't what you normally meal prep on Sundays. Play music, light a candle, and make an event of it — you might find your new favorite recipe.
Source: Bonnie Kittle | Unsplash
10. Plant an herb garden
Planting an herb garden sounds like something reserved for people blessed with big backyards, but whether you're limited to a small patio in the city or only indoor space, you can make it work. Many indoor herb gardens have their own light and only require the same amount of counter space as a toaster. If you have a patio or balcony, pick up a garden divider and run to your local farmer's market or nursery and pick up herbs that you can cook with (and enjoy the smell of!) all summer long  — no runs to the grocery store necessary.
11. Try a new workout class
With new workout studios popping up on every corner, it can be hard to decide which ones are worth trying — and to actually take the plunge and head there. Most studios have a free trial period so you can take a few classes and decide whether or not it's for you. Research the ones closest to you, and take advantage of the opportunity to try something new cost-free.
12. Go thrifting
If you've never gone thrifting, you're missing out on one of the most inexpensive ways to upgrade yourself (Associate Editor Kelly has found some of her favorite home decor by thrifting!). Go thrift-store-hopping and see what hidden gems you can find.
Source: Summer Fridays
13. Have a self-care day
We make sure to do our favorite face masks every week and get a massage when we can swing it, but instead of just cramming in self-care when you can, dedicate a full day to taking care of yourself. Start the day with yoga at home to get into the right mindset, and spend the rest of the day giving yourself the TLC you deserve. Get a manicure (or do your nails at home), put on a sheet mask, hop in a bubble bath, and turn on your favorite movie.
14. Host a board game night
For a screen-free night with friends, nothing beats a board game night (board games aren't just for painful family nights!). Have your friends bring whatever games they have and swap between everyone's favorites for a night full of laughs and quality time with one another.
15. Volunteer
If you have a completely free weekend, there's no better use of time than volunteering. Check out the organizations you have around you that are looking for help and dedicate a few hours to helping others — it will make you feel better than anything else will.