These days, Christmas decorations hit store shelves in early October, and the gift-shopping frenzy kicks off as soon as Halloween is over. The holiday season seems to creep up earlier and earlier every year, but I'd just like to say: justice for fall. Autumn technically lasts all the way through December 20, and while I recognize that December is prime holiday time, November is still solidly fall. You don't have to ditch fall fashion, Meg Ryan movies, and all things pumpkin as soon as October ends. In fact, I'd encourage you not to. Before all the holiday chaos ensues, here are 10 end-of-fall activities to help you soak up what's left of this glorious season.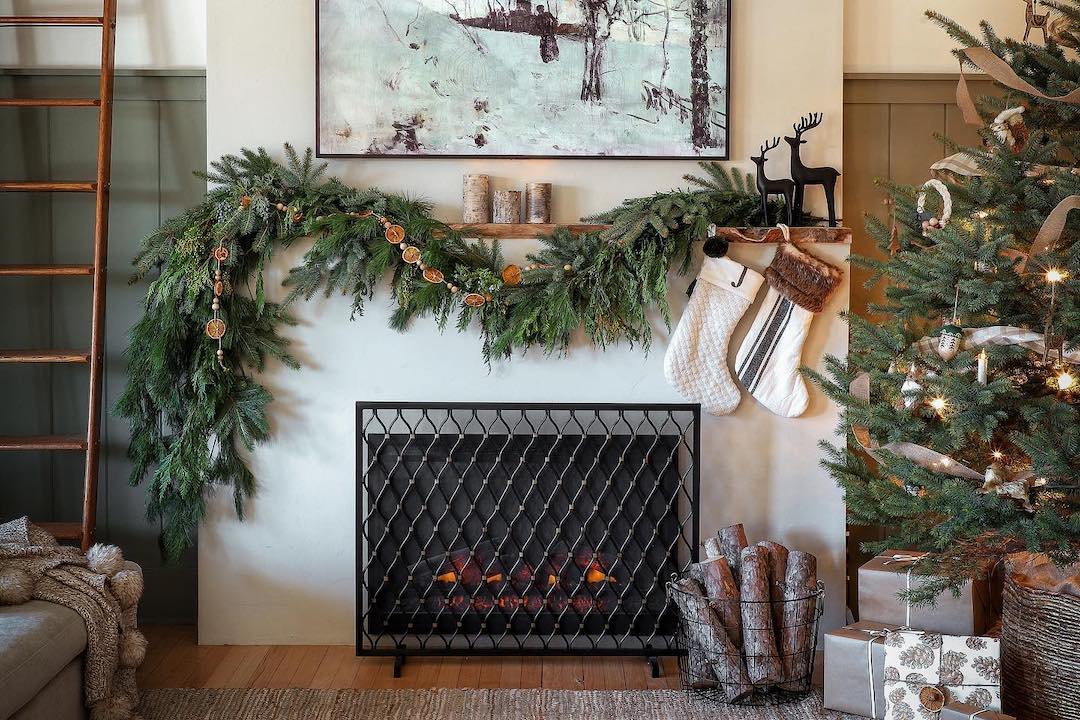 there's still time to deck your halls
1. Paint a pumpkin or two
Just because spooky season is over doesn't mean you have to do away with pumpkins and gourds! Head to your local grocery store or farmer's market, pick up some (still in season!) pumpkins, and gather a group of your friends to paint cute designs on them over a glass of wine or two. They might not end up being Jack-o'-lanterns, but they'll be just as cute sitting on your front porch throughout the rest of the fall.
2. Go to a football game
Whether you're a new football enthusiast this year (what Taylor Swift does, I do!) or have been a lifelong fan of the big game, late fall is the perfect time to bundle up and head to a football game with your friends and family. Put on your cutest game-day outfit and enjoy watching the sport of the season from the bleachers or your favorite dive bar. As the football season continues well into winter, you'll be glad you attended some games in the fall before it gets bone-chilling outside.
3. Spend a whole afternoon at a coffee shop
This is one of those fall activities to save for days when the wind is blowing all those crunchy leaves around and it's too chilly to go outside. Commandeer a table at your favorite coffee shop, order a cozy beverage, and kick back with a good book. Bonus points if you go on a rainy afternoon for the ultimate moody fall ambience.
4. Plan a Friendsgiving potluck
A Friendsgiving is the perfect excuse to get all your friends together before schedules fill up during the hectic holiday season. I'm not necessarily suggesting you try your hand at roasting an entire 15-pound turkey (unless that's your thing!), so make it easier on yourself by asking everyone to contribute a dish to the spread. Just be sure to coordinate so you don't end up with five different types of mashed potatoes.
5. Have a fall movie night
The prime time for spooky movies sadly has passed (see ya next year, Hocus Pocus), but there are still tons of movies with immaculate fall vibes. Obviously, anything with Meg Ryan in it is a safe bet, but we also love feel-good movies like The Proposal, Matilda, and Little Women this time of year. Pick one or two favorites and get out your coziest blankets for the perfect late-fall night in.
6. Wear your coziest fall outfit
Between cable-knit sweaters, chunky loafers, and cozy shackets, fall is arguably the best time of year to get dressed. Before your regular outfit rotation becomes dominated by sparkles and holiday sweaters and it gets too cold to wear any less than six layers at a time, get one more use out of your favorite fall 'fit. Whether you're heading out for a happy hour or just running errands, give your go-to sweater-jeans-boots combo one last run.
7. Go hiking
Depending on where you live, late fall may be prime time for colorful leaves—or the trees might be completely bare by the time November rolls around. Either way, a hike through the crunching leaves is still an excellent way to spend a fall afternoon. Be sure to wear plenty of layers and fill your Thermos with your favorite beverage to enjoy when you reach your destination.
8. Cook or bake with seasonal produce
Apples, butternut squash, brussels sprouts, pears, and, of course, pumpkins are all in season right now, so consider this your sign to make something cozy and warm before autumn ends. Soups, pasta dishes, casseroles, and baked goods are all great options. Pick your favorite type of produce and get cooking!
9. Host a wine night
My idea of the perfect late-fall evening involves a bottle of red, a cheese plate, and my favorite pair of slippers (do I sound old yet?). Invite a few friends over to share in the coziness for a laidback Friday night activity. Ask each person to bring a favorite cheese or snack, and put together a simple fall-inspired charcuterie board to snack on while you sip.
10. Make a fall wreath
As you pack up your spooky decorations for the season, a fall wreath is just the thing to fill that void. Whether you're a DIY queen or a novice when it comes to crafts, making your own wreath is a simple project anyone can handle. All you have to do is gather up some fall foliage, grasses, and/or flowers, and secure it all onto a wreath form. Use dried or faux materials so you can store your wreath and display it again next fall.