We've been staying at home for months now. Your boss is still accidentally hitting mute on Zoom, you failed at baking sourdough more times than you've succeeded, and your significant other forgot to unload the dishwasher again. For couples that live together or have chosen to quarantine together, the global pandemic doesn't just mean severe anxiety and limited toilet paper. It also means facing a future of indefinite togetherness, lack of alone time, and maybe some fights that you never expected to have (like whose turn it is to disinfect the groceries).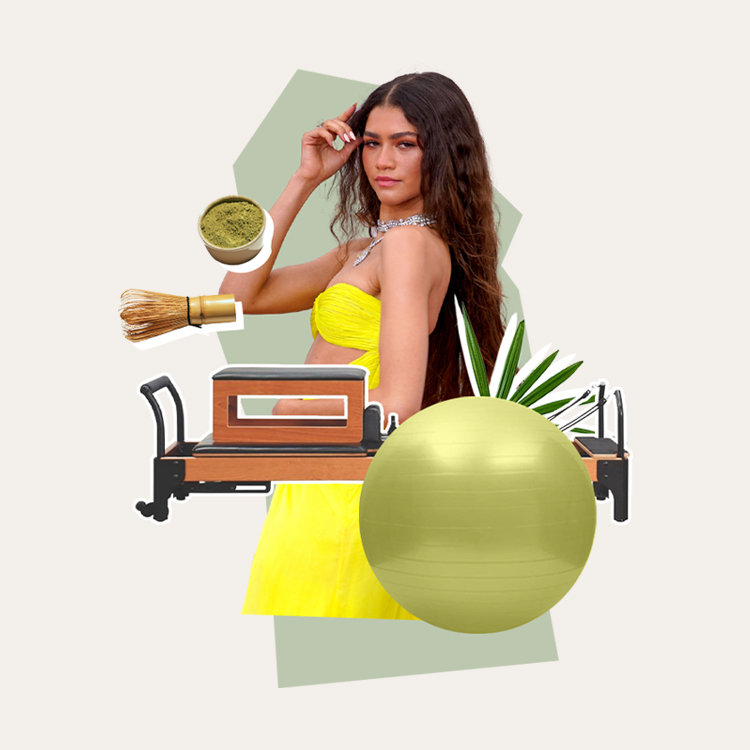 she's (kinda) just like us!
Quarantining couples are fighting more than ever, missing their alone time, or feeling anxious about fast-tracking their relationship. No one signs up for 24/7 togetherness when signing a lease or marriage certificate, and it's normal to struggle with your relationship as you're struggling with scary headlines and changing routines. However, it's possible to not just survive staying at home together, but to enjoy it. Here's how you can still improve your relationship, even if you've been stuck together for months.
Reassess what's working and what isn't.
Being stuck at home together is no longer uncharted territory that we're all just trying to figure out. At this point, you've had enough experience to identify what's working well (like dividing up chores or having weekly mental health check-ins), and what isn't (like getting stir crazy or having the same fight about the dishes three times a week). Start with what has been going well in your relationships. Do you love playing Scrabble on Friday nights or feel supported when you're stressed? Talk about what's going well for both of you and the relationship. Then identify the areas that still need work and problem-solve together how to improve what hasn't been working.
Switch up your routine
If your evening routine is consistently eating takeout on the couch while watching Stranger Things, there's nothing wrong with that (in fact, that sounds like my ideal night). However, try surprising your partner one night with dinner served at the dining room table (with candles, of course). Not only will switching it up help you get out of any ruts that come with the same routine every day for months, but doing something different might ignite a little extra spark. Planning a themed date night on the weekend, going on a hike together instead of working out in the living room, or even eating breakfast on the patio (instead of hunched over laptops) can make a huge difference.
Practice empathy for your partner
If you are constantly bickering or get to the point where you can't stand each other, this might be an enlightening time for some couples to reassess if this relationship is the right choice. However, if you are in it for the long haul and the extra bickering is only on account of stress and change in routine (not incompatibility), don't worry. The fix could be as simple as practicing empathy.
This is probably a weirder time than you anticipated when you were reciting vows or moving in together. Therefore, what you expect from your partner needs to change too. Be empathetic to the extra pressure they're under (is their company suffering or were they furloughed?), and any anxiety they might be feeling from headlines or changes in routine. The greatest way you can grow stronger as a couple during a time like this is to better understand, relate to, and feel for each other.
Keep up your personal hobbies, and encourage your partner to keep up theirs
While I'm embarrassed to declare Real Housewives of Beverly Hills as a "personal hobby," it has always been my go-to when I need to turn my brain off on a lunch break or relax on a Sunday afternoon. My boyfriend knows when it's RHOBH time to put in headphones if he's working or do his own thing if he doesn't feel like watching. This might be a sad example, but just because you're spending 24/7 together doesn't mean you should stop all the things you typically love doing.
Your significant other should encourage your hobbies, even if they don't share your exact interests (and might be like mine where you notice his eyes are glued to the TV when Kyle and Lisa are fighting, even though he pretends he "doesn't like reality TV"). Whether it's the shows you watch, the books you read, or how you like to work out, keep up the things you love, and allow your partner the space and time to keep up theirs. Yes, relationships are about shared interests and compromises, but they're also about giving each other the support to be who you really are.
Remember to celebrate milestones
After four or five months of barely leaving the house, you might have experienced one (or both) of your birthdays in quarantine, and maybe even an anniversary has come and gone. Perhaps one of you graduated or got a promotion at work. Since it might feel easier to ignore anything that's supposed to be "celebratory" (because it serves as a reminder of what you're missing out on like birthday parties, anniversary trips, etc.), you might have glossed over or put little effort into celebrating. However, even if you're grieving for what you thought 2020 would be like, it's still important to make the most of it. Dress up for dinner at home, order takeout from your favorite fancy restaurant, and decorate the living room. Don't just think of how to survive 2020; make your relationship better by making new memories.
Think of your relationship as a business
So this might be the most unromantic relationship advice you've ever received, but hear me out. We often think love is supposed to be magically perfect, and two separate people are supposed to seamlessly combine their lives together (preferably with a romantic montage or public declaration of love, but that's just me). And while many aspects of being in love with the right person should feel seamless and perfect, being stuck at home together for months doesn't have to be one of them.
To navigate the changes and work through this new life together, both of you need to be open to accepting new responsibilities and helping each other in ways you didn't have to before. Think of your partnership as you would think of a business: schedule regular meetings into the "team" calendar, divide up responsibilities based on what's most effective, and consistently reflect on how you can be a better "coworker." Remember that the goal is success (in this case, happiness in the relationship), not for you to be right or "win" an argument. Just limit your business-mindset to outside the bedroom, or else, you know, it could get weird.
Find a new activity to do together
In a society where couples are starting podcasts and travel blogs together, you should have more than enough inspo and motivation to find a new activity you've never done together. It can be as simple as going on evening walks or doing a puzzle, or can be as time-consuming as learning a new language or starting a side business if you have the extra time to spend. The point is to find something you both are excited about, so you can spend quality time in a different and more meaningful way than you have in the past few months. Turn off Netflix, stop scrolling through Instagram, and try something new together.
Make pleasure a priority
No, it's not what you think. Hopefully, you already work on fulfilling intimacy with your partner (and if you're not, click here or here), and it's OK if the abundance of anxiety and loungewear has created a lull in your sex life (it's normal!). What I mean instead is to make your pleasure (outside of the bedroom) a top priority. Start by basing decisions off of what would bring you more pleasure (like a warm bath versus a cold shower, or a slow yoga flow versus a sweaty dance workout). Also, take time to pamper yourself (turn on a playlist and dry brush), and don't forget to check yourself out in the mirror (because you know you look good!).
Why is this good for your relationship, you might ask? Living for the sake of pleasure (instead of just checking items off of a to-do list) will make you happier and feel more fulfilled. It might reduce stress or help you stop depending on your partner for happiness. Therefore, fights could be easier to solve or prevent, and you might enjoy your time together more. Oh, and if you want to talk about sex life specifically, it will help that too. Just as a bonus, no one can resist a confident, happy woman (just see for yourself).
What habits or tricks have been helping improve your relationship while being stuck at home together?