You pour your heart into your blog—creating in-depth and niche content for your readership, planning and writing each post, taking photos, responding to comments. Blogging can be a serious time and energy commitment, which is why taking steps to monetize can help you invest back into your blog or business and keep your audience coming back for more.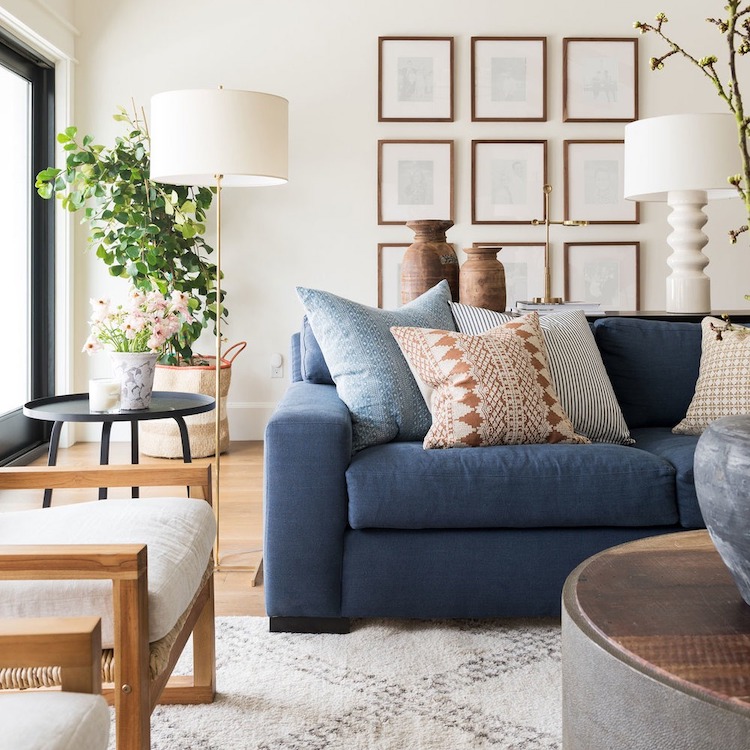 don't make the same mistakes I did
Here, we go over our top strategies for blog monetization, as well as tips on implementing each into your blog with our platform of choice, Squarespace.
1. Set up a content schedule
Before you can put systems in place to start monetizing your blog, you need to have a content calendar in place with a posting schedule that works for you. You don't need a huge readership to monetize, but you do want to ensure you are producing regular content that speaks to your audience. Creating a calendar in advance will help you map out which posts to publish throughout the month and then start building out those posts and scheduling them in advance. A regular posting schedule will create a routine for both you and your audience—so they know when to check back for new posts and stay engaged with your content.
Our website platform of choice, Squarespace, makes it easy to schedule your blog posts in advance as you build out your weekly and monthly calendars. As you start publishing your posts, take note of how topics perform on certain days and times. Start testing different combinations until you hit on a good mix. This will be helpful later on when you start utilizing affiliate links or sponsored content and have a general idea of how many pageviews to expect for different times of the week or topics.
JUST GETTING STARTED BLOGGING? READ:
How to Build a Blog with Squarespace
The 8 Things You Need to Do Before You Launch Your Blog
2. Create digital products
Think about the theme of your blog or what you regularly post about. Whether it's career content, recipes, style, etc. chances are you are an expert at something, which is why your audience trusts you and returns to your blog again and again. A great way to utilize your expertise is to explore digital products, such as e-books, online courses, workshops, and more. They allow you to invest in your audience and have your audience invest back into you. Digital products are also a great way to set up a passive income source through your blog.
Not sure what kind of digital product your audience might be interested in? Use social media, your blog comment section, or your newsletter to ask your readers what they want to see. It could be a special e-book of recipes and grocery lists, an online course teaching top Pinterest strategies, a workshop on resume writing, etc. Don't be afraid to reach out to your audience! Remember, digital products are also a way for you to offer a service and value add for your readers, as well as helping you to sustain your business or side-hustle.
Squarespace has built-in commerce functionality, so that you can easily set up an online store in conjunction with your blog and sell your digital products. You can also insert products directly into your blog posts to help guide your customers to your resources.
3. Offer a site membership
Another way to offer a value add while allowing your readers to invest back into you and your blog is to provide a site membership. Your audience can subscribe to your site and receive exclusive content that is updated on a monthly basis (or whatever time table works for you). Content could be additional blog posts, a photo or digital asset library, special recipes, a monthly mentoring call, etc. The possibilities are endless!
To hide your specialized content on your website, you can create password protected pages within Squarespace that won't appear on your full site. This way you can house your site library within your current website and blog (ensuring you don't have to set up a completely new site/platform in order to offer a membership or digital library).
4. Utilize affiliate links
If you often link to products you love and endorse, affiliate marketing is a great way to earn a small commission through those links. When you walk into a physical boutique or store, a knowledge salesperson might offer advice and lead you in the direction of your new favorite piece. Think of your blog the same way—as a curated space where your audience comes for your unique thoughts, perspective, and recommendations.
The first step to adding affiliate links to your site is to join an affiliate program. The affiliate program will generate a tracking link, which will track how many people clicked and bought an item. Popular affiliate programs include companies like rewardStyle, Amazon Associates, Rakuten Advertising, and ShopStyle. Start by requesting to join a specific program. Don't worry if you're not immediately accepted! Focus on developing your content, improving your SEO, and building your audience and then reapply. Some programs, like Amazon Associates, are free to join so you can get started right away.
This post was in partnership with Squarespace, but all of the opinions within are those of The Everygirl editorial board.