In today's world, we encounter a sea of options every time we visit a furniture store or browse a secondhand site. And that's great, of course, but it can then be tricky to determine exactly which types of pieces to prioritize when decorating. If you're only allowing yourself to buy one new item this month, should you pick the side table or the area rug?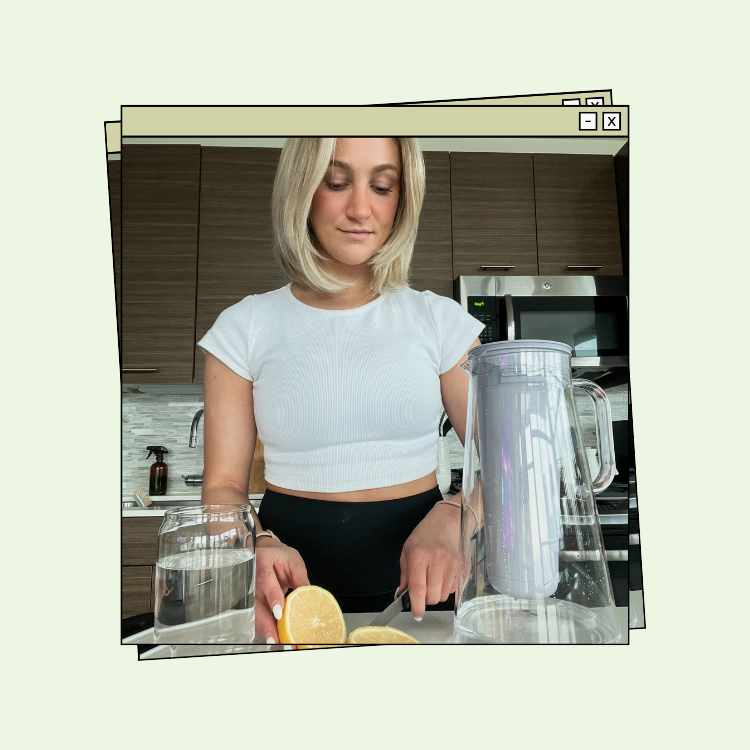 get it right in 2023 and beyond
We advise you to pay special attention to the items that you can snag affordably now and still enjoy many years down the line, no matter where life takes you. And what are they? Keep reading to find out—we've rounded up six classic home pieces that will stand the test of time.
1. An Oversized Mirror
I personally can't get enough of beautiful ornate mirrors and over the years have found so many of them via secondhand sites like Craigslist and Facebook Marketplace. Large mirrors are wonderful because they can make such a show-stopping statement in any room. If there's a mirror you love, you'll always be able to find a home for it, trust me. Don't be afraid to go for a piece that leans antique or glam while shopping—these types of pieces can be styled to fit any room design with the right accessories and backdrops. Even the way you choose to display your mirror will send a specific message. Lean a mirror on the floor for a chill, laid-back look, mount it so that the base touches the top of your mantel if you love a Parisian vibe, or layer picture frames in front of it if you prefer a maximalist look.
Designer Malorie Goldberg agreed that a good mirror will always shine from home to home. "It is really tough for a beautiful mirror to become anything else—they almost always stand the test of time and can sneak into pretty much any space," she said. "The same mirror can live in a bathroom in one home, a foyer in another, and your daughter's bedroom in the next one."
2. Nesting Tables
Instagrammer Shamika Lynch is a proponent of nesting tables because they truly allow for so many layout possibilities. "You can bunch them together to make a coffee table or split them up and use them in different areas of the house," she explained. "They're great for entertaining, households with kids, side tables, and sometimes laptop tables. Nesting tables are definitely one of my go-to pieces for homes." Who knows, the set that you use as your coffee table in your studio apartment may end up in a future guest room or playroom! In one apartment, I kept a set of nesting tables in my living room and pulled them out as needed so that guests had a place to set food and drinks during parties.
3. A Chic Side Table
Honestly, even as someone living in a small apartment, I don't feel as though one can ever own too many side tables. I currently keep a few cocktail tables in my living room—one sits next to the couch and another sits next to my armchair. In my past apartment, I also had one sitting outside on my screen porch, which was perfect for when I wanted to sit back and read outside with a cup of coffee. I also love the concept of using a side table as a nightstand if you're looking for something more sleek and willing to forgo storage. Side tables can even look beautiful in the bathroom if you have the space. Simply place one next to the tub and use it to hold favorite lotions and perfumes or set a glass of wine atop it when you're bathing. Whether you purchase this type of item new or used is up to you. Many side tables can be repainted or refinished down the line should they suffer from extensive wear and tear or if your aesthetic changes and you want to incorporate new shades. A plain wooden side table can easily be painted in a bright red lacquer if your style switches from farmhouse to eclectic, for example!
4. A Nice Floor Lamp
A floor lamp is an ultra-versatile piece that can travel from your living room to your home office to a nursery in the span of a decade. If you opt for a style that's neutral enough to match a variety of decor styles—perhaps something with a brass or wooden base as opposed to a more colorful option—you're good to go. While I don't always suggest visiting big-box stores for pieces you plan to keep for the long haul, I will note that I've gotten some high-quality lamps from places like Target, Wayfair, and World Market, all of which have added flair to my space without breaking the bank. If you're drawn to vintage-looking styles, secondhand sites are an excellent choice as well.
5. Table Lamps
The right table lamp also offers a lot of great long-term potential, according to designer Jade McNeil. "I worked with a client who was having a hard time deciding on table lamps for her bedroom," she said. "Her eyes were immediately drawn toward a more unique ceramic lamp, but she was keen on playing it safe. We talked through how she can use these in the future when she moves into her forever home by using them in a living room as accent lighting or even throwing them into a guest bedroom." Table lamps don't need to cost a pretty penny to last for many years, and you can mix vintage and modern when it comes to your base and shade styles. If you find a base you love at the thrift store, it's easy enough to order a corresponding shade off of Amazon!
6. A Side Chair
Side chairs offer a lot of potential, McNeil explained. "These can easily be moved from the living room to a cozy bedroom nook. The placement is limitless with this piece of furniture." If you're worried about getting tired of the style, don't fear: There are lots of ways to give this piece a refresh. "Over the years, switch up the style of this piece with a new throw pillow and blanket or reinvent the style with the supporting furniture around it by adding a new side table, art, or lamp," McNeil suggested. Goldberg agreed that the right accent chair will certainly hold up as the years go by. "Most well-designed chairs eventually become vintage and the basis for replicas or close reinterpretations, so they rarely lose their je ne sais quoi."