Year after year, Halloween proves to be one of the most entertaining holidays of all time. From running around my neighborhood during my prime trick-or-treating years to securing the title of fourth-grade, apple-bobbing champion to navigating my way out of a corn maze after a few too many hot toddies, I must say: I have a longstanding soft spot for all Halloween activities.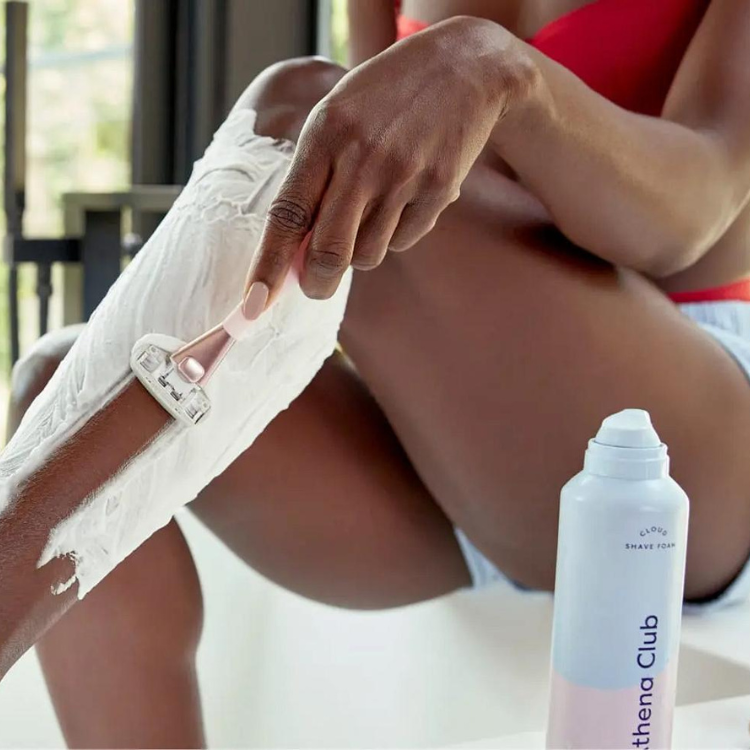 "This razor gave me the silkiest, smoothest shave I've ever had! I never get any cuts or scrapes, even on those hard-to-shave places."
Over the years, my idea of a good time has transformed a bit. This year, staying in and partaking in some at-home spooky fun sounds ideal. If you don't have plans this Halloween (or if your inner introvert is avoiding them at all costs), fear not. These nine Halloween activities will make celebrating at home that much better.
1. Make Halloween-themed snacks and desserts
In a different era of my life, spooky season entailed binge-purchasing four costumes on Amazon to meet the needs of a college-fueled Halloween week. Now, Halloween simply serves as an excuse to indulge in spooky-themed treats I make in the comfort of my own home. What can I say? Life comes at you fast. This year, I will tackle one of these equally cute and simple Halloween-themed treats, snap a pic, and promptly eat it in one sitting.
2. Carve a pumpkin
Carving pumpkins might not be one of the most groundbreaking Halloween activities in the book, but year after year, it remains a tried-and-true tradition. Pick a fresh pumpkin. Then, opt for a design that'll stop Michael Myers in his tracks. Finally, award yourself some bonus points for cleaning and toasting your pumpkin seeds after carving. You can easily do this alone or up the ante with a little friendly competition. Either way, you'll have bought yourself a one-way ticket to nostalgic Halloween bliss.
3. Dress up for a Halloween photoshoot
Who says you need a party to dress up for Halloween? Pull together a costume (you can do a lot with what's already in your closet) and have your own Halloween-themed photoshoot. Get creative with whatever spooky decor you can find, and dim the lights. Then, play around with poses and props until you capture the perfect shot. Whether you're playing dress-up with your besties or flying solo with the timer function, let this be a sign to get down with your spooky self.
4. Have a spooky movie marathon
Dim the lights, grab your popcorn and prepare to be spooked. I can't lie. My idea of spooked might be a little different from yours. (I'm more of a Sanderson sister fan than a Freddy Krueger stan, and I'll truly never understand why people enjoy being scared.) But regardless, I can get down with a spooky movie to get me in the mood for the season. Opt for one that helps you re-create the sentimental joy of your childhood, or throw on a flick that will frighten you to your core. Trust me. This is one of those Halloween activities you'll look forward to checking off your bucket list.
5. Buy and rank Trader Joe's fall products
If there's ever been an excuse to run to your nearest Trader Joe's and clear out all of their seasonal items, Halloween is it. Trade in mediocre trick-or-treat Tootsie Rolls for a cart full of pumpkin-flavored goodness, and thank us later. We can't choose between the Butternut Squash Mac and Cheese or the Cinnamon Bun Spread, so we say go to town. (We won't judge.) Bring your goodies home, make a spread TJ himself would envy, and sample them until every item has been properly discussed and ranked.
6. Make a DIY Halloween craft
If you're anything like me, making DIY holiday crafts is a sure way to mentally catapult yourself straight back to the third grade. There was nothing quite like showing up to school in the costume you'd carefully selected from Party City, consuming record amounts of sugar, and focusing your sugar-induced high just long enough to assemble a popsicle stick spider web. While popsicle sticks and pipe cleaners always sound like a good time, let these spooky setups be your inspiration to up your craft game.
7. Watch a true-crime docuseries
As previously mentioned, I'm not a person who typically likes to lose sleep while fearing for my life post-horror movie. However, for a good true-crime documentary or docuseries, I'll make an exception. While true crime doesn't really have a season, it only seems appropriate to indulge in it a little more during the one time of year when being spooked to your core is considered commonplace. Lock your doors, grab your comfort blanket, and buckle up. These true crime documentaries will leave you feeling unsettled, to say the least.
8. Dive into the next thriller on your TBR list
It's hard to believe I once thought I didn't have the attention span for reading. Now, the world of thriller books truly has me in a chokehold. There's something about a gripping, page-turning novel with high stakes that makes me teleport to another dimension and locks me in for hours on end. This Halloween, opt for one of these spooky thrillers that'll keep you up far past the late-night hours on October 31.
9. Indulge in some Halloween-themed cocktails
A festive excuse to make a not-so-average cocktail at home? You don't have to tell us twice. This year, hunker down with one of these boo-sy cocktails that'll spice up your at-home Halloween plans. Call it a "best-season-of-all-time celebration" or a "holiday season pregame." Regardless of what we're cheers-ing to, we'll drink to that.